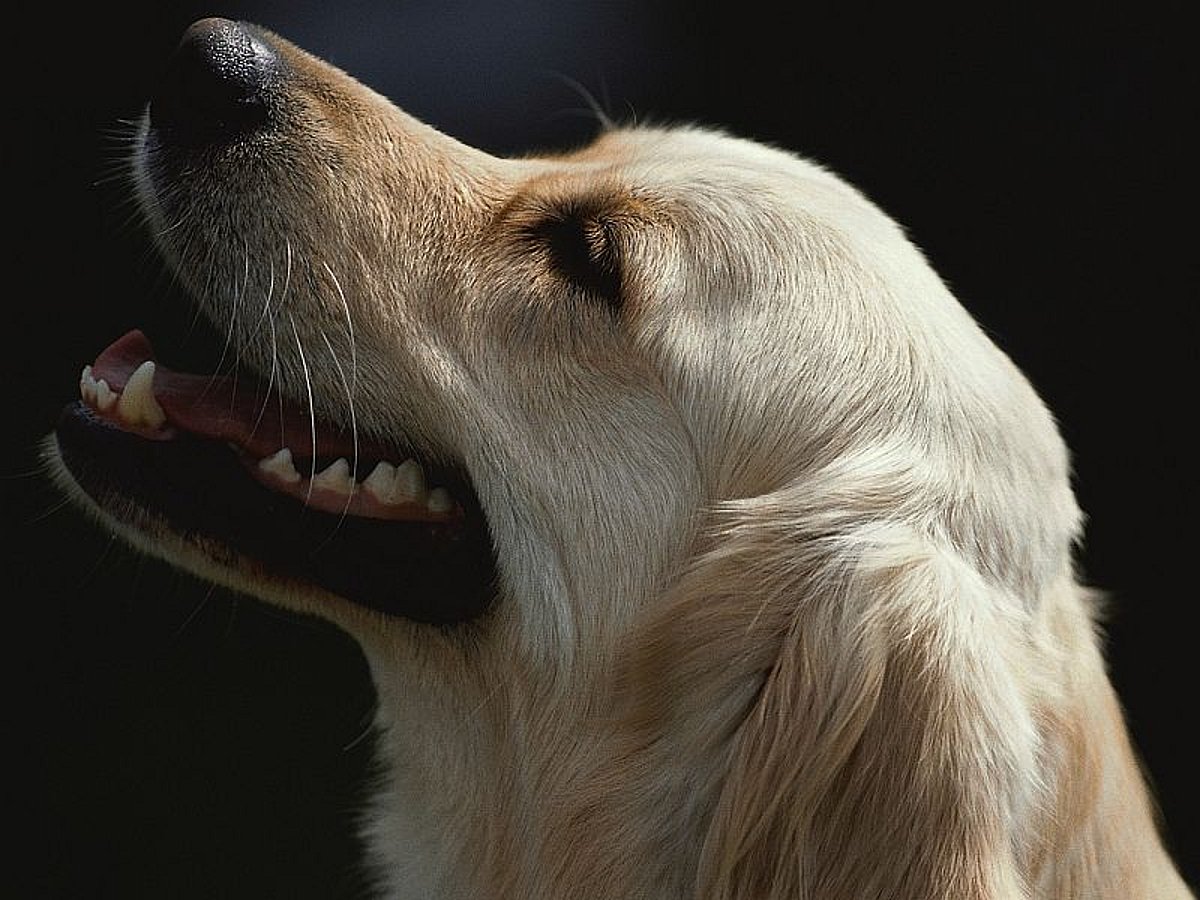 By Cara Murez HealthDay Reporter
WEDNESDAY, Aug. 16, 2023 (HealthDay News)
Do you have COVID-19? With a little training, your dog might be more effective at figuring that out than even at-home antigen or sophisticated hospital tests.
Dogs are so good at it, according to a new research review, that they may be ready for mainstream medical use if people didn't consider this a curiosity rather than a real possibility.
Man's best friend can be faster, more precise and less expensive at detecting COVID than standard tests, according to the review of a growing number of studies.
Over the past couple of years, "it went from four papers to 29 peer-reviewed studies -- that includes more than 400 scientists from over 30 countries and 31,000 samples," said co-author Tommy Dickey, an emeritus professor of geography at the University of California, Santa Barbara.
He worked with Heather Junqueira of BioScent, Inc. to gather the findings. BioScent is a Florida-based company that is developing ways to use canine scent detection to screen for health issues.
In detecting COVID, the studies found that trained dogs are as effective as the gold-standard RT-PCR (reverse transcription polymerase chain reaction) tests deployed in hospitals and clinics -- if not more so.
Dogs can even identify COVID when it's obscured by cold and flu viruses.
They are able to do because they have highly evolved noses, with both physical and nerve optimizations for smell.
They have hundreds of millions of olfactory receptors, compared to 5 million to 6 million in humans. One-third of their brains is devoted to smell interpretation. Only 5% of the human brain is focused on that, the study noted.
"They can detect the equivalent of one drop of an odorous substance in 10.5 Olympic-sized swimming pools," Dickey said in a university news release. "For perspective, this is about three orders of magnitude better than with scientific instrumentation."
In some studies, dogs were able to detect COVID in pre-symptomatic and asymptomatic patients who had viral load too low to show up in standard tests.
"They're much more effective," Dickey said. "In fact one of the authors that we quote in the paper commented that the RT-PCR test is not the gold standard anymore. It's the dog."
They're quick, too, he added: "They can give you the yes or no within seconds, if they're directly smelling you."
A trained dog may even be able to quickly sniff a person and sit to indicate that they smell COVID. Other scenarios take a bit longer, such as a dog sniffing a person's sweat sample.
This ability to quickly sniff out the virus would have been especially important early in the pandemic when quick results could have provided information rapidly to help slow the spread of disease.
Scent dogs such as beagles, basset hounds and coonhounds are an ideal choice for this work, according to the authors.
But other dogs -- even puppies -- can also do the job with a few weeks of training. Both male and female dogs, as well as mixed breeds and purebreds, are equipped. In one study, researchers noted that a so-called "problem" pit bull terrier that had been abused was trained to be a successful COVID detector.
"There's quite a bit of research, but it's still considered by many as a kind of a curiosity," said Dickey, who is also a certified therapy dog handler.
Smaller countries like Finland and Colombia were more open to using dogs in field experiments.
Dickey and Junqueira said scent dogs deserve their place as a serious diagnostic tool.
"Perhaps, most importantly, we argue that the impressive international quality and quantity of COVID scent dog research described in our paper for the first time, demonstrates that medical scent dogs are finally ready for a host of mainstream medical applications," they said.
Review findings were recently published in the Journal of Osteopathic Medicine.
More information
The U.S. Centers for Disease Control and Prevention has more on COVID testing.
SOURCE: University of California, Santa Barbara, news release, Aug. 14, 2023

Copyright © 2022 HealthDay. All rights reserved.