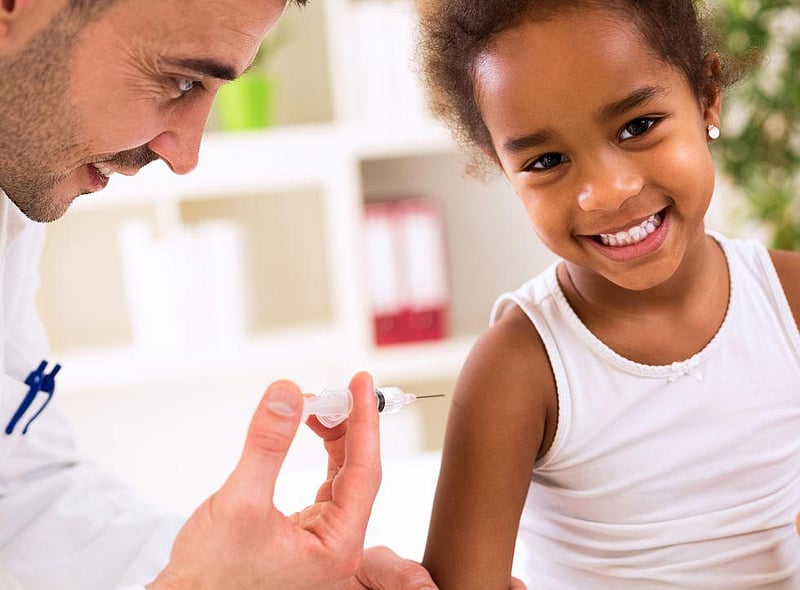 WEDNESDAY, March 23, 2022 (HealthDay News)
Moderna announced Wednesday that it will ask the U.S. Food and Drug Administration to approve the emergency use of its COVID-19 vaccine for children under 6.
The company said that its request is based on interim results from its clinical trial that showed, even when given a dose that was one-quarter as strong as the adult dose, these youngest children had an immune response that was similar to young adults.
"We now have clinical data on the performance of our vaccine from infants six months of age through older adults," Moderna CEO Stéphane Bancel said in a company statement. "Given the need for a vaccine against COVID-19 in infants and young children, we are working with the U.S. FDA and regulators globally to submit these data as soon as possible."
Bancel added that Moderna will also ask for emergency approval for its two-shot vaccine for children aged 6 to 11, and was updating a request that it filed last summer for those aged 12 to 17. That request was shelved at the time because the FDA wanted to see more data on a rare side effect called myocarditis, which is an inflammation of the heart.
At the moment, Pfizer's COVID vaccine is the only one authorized for Americans aged 5 to 18.
In Moderna's latest trial among young children, there were no cases of serious illness or hospitalizations. But with Omicron now the dominant variant in the United States, the vaccine's power in preventing infections dropped to roughly 40% overall, and was even slightly lower in children under 2 years of age.
"We certainly intend to administer a booster dose to these children," Dr. Jacqueline Miller, vice president for infectious diseases at Moderna, told The New York Times. "And recall that we found that we needed to administer a booster dose to adults in order to maintain high levels of vaccine efficacy against the Omicron variant."
Children in the study received two shots of a 25-microgram dose. The findings, culled from tests on nearly 7,000 children, have not yet been published or peer-reviewed.
Moderna said it plans to submit the data to the FDA in the coming weeks.
Moderna is not the only vaccine maker seeking emergency approval for kids this young: In December, Pfizer announced that in 2- to 4-year-olds, a two-dose regimen did not trigger an immune response that matched the one seen in young adults.
In response, Pfizer added a third shot to the trial. However, in January the FDA suggested that approving two doses of the Pfizer vaccine could allow children to start building immunity as officials waited for data on a third dose. Shortly after that, the agency said no decision would be made until results on a third dose were complete.
There are about 19 million children younger than 5 in the United States, and they are the last age group that's not eligible for a vaccine, according to the Washington Post. While young children have emerged largely unscathed from the pandemic, a recent CDC study found that hospitalization rates in this age group soared during the Omicron surge last winter, reaching a level that was five times the rate as during the peak of the Delta surge. It was also difficult to predict which young children would end up in the hospital, because nearly two-thirds of those who wound up there had no underlying medical conditions.
More information
Visit the U.S. Centers for Disease Control and Prevention for more on COVID vaccines.
SOURCES: The New York Times; Washington Post; Moderna, statement, March 23, 2022

Copyright © 2021 HealthDay. All rights reserved.
Health Solutions
From Our Sponsors