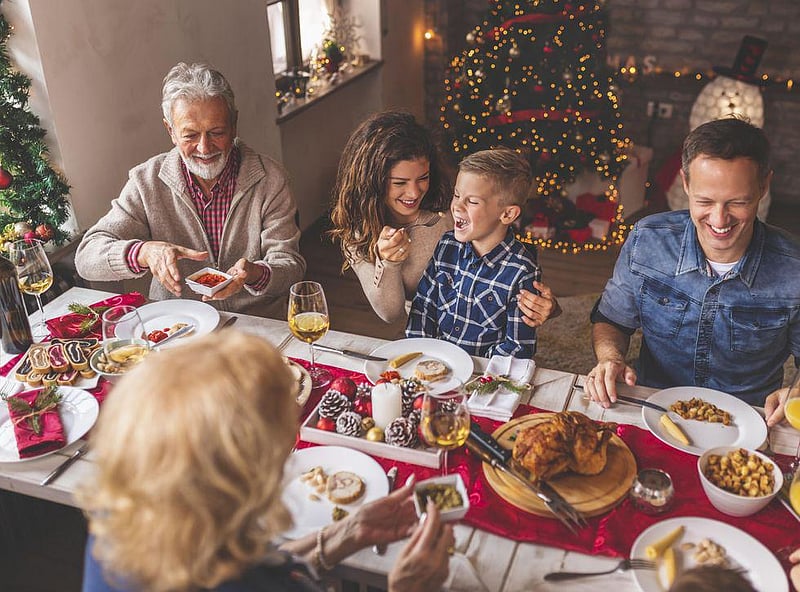 SUNDAY, Dec. 12, 2021 (HealthDay News)
This time of year can be hard on the heart.
The United States has more heart attack deaths between Christmas and New Year's Day than at any other time of year, so the American Heart Association (AHA) offers some holiday health tips.
"The holidays are a busy, often stressful, time for most of us," said Dr. Donald Lloyd-Jones, volunteer president of the AHA. "Routines are disrupted; we may tend to eat and drink more and exercise and relax less. We also may not be listening to our bodies or paying attention to warning signs, thinking it can wait until after the new year. All of these can be contributors to increasing the risk for heart attack at this time of the year."
This may be even greater for folks who didn't get to be with family and friends last year due to COVID-19 restrictions, he noted in an association news release.
"It's incredibly important to be aware of these risks," said Lloyd-Jones, who is also head of preventive medicine at Northwestern University's Feinberg School of Medicine, in Chicago. "Take a few simple steps that can help keep you heart healthy with much to celebrate in the new year."
Lloyd-Jones offers these ideas to stay safer:
More information
The Heart Foundation has more holiday heart health tips.
SOURCE: American Heart Association, news release, Dec. 7, 2021

Copyright © 2021 HealthDay. All rights reserved.
IMAGES
Browse through our medical image collection to see illustrations of human anatomy and physiology
See Images
Health Solutions
From Our Sponsors