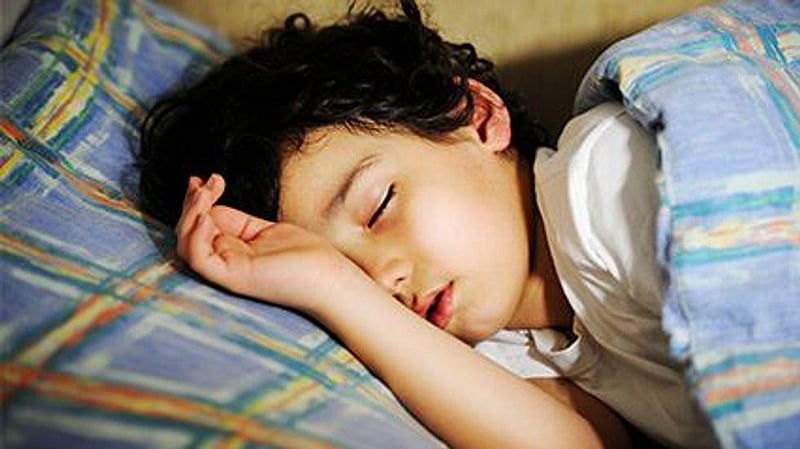 SATURDAY, Dec. 11, 2021 (HealthDay News)
Fever-related seizures in young children can be alarming for parents, but they're usually not life-threatening, an expert says.
During a so-called febrile seizure, a child may lose consciousness, experience body stiffness and have full-body shaking. The seizures — which typically last a minute or two, but can go on longer — rarely require medication, and the majority don't require hospitalization, according to Dr. Kiarash Sadrieh. He is a pediatric neurologist at Children's Hospital, Los Angeles.
Sadrieh said that with any type of seizure in a child, parents or other caregivers need to remain calm and do four things:
Febrile seizures are the most common type of childhood seizure, affecting between 2% and 5% of children. The majority occur between 12 to 18 months of age. Exactly why a fever can cause a seizure is unclear, but Sadrieh said genetics play a role.
Treatment usually involves the use of fever-lowering drugs such as acetaminophen or ibuprofen, he noted.
The overall risk of recurrence varies with age. It's about 50% in children under 1 year of age, and about 20% in older children.
There are two types of febrile seizures, Sadrieh explained. Simple seizures, which are more common, involve full-body shaking and last less than 15 minutes. They do not affect future school performance or intelligence.
Complex seizures affect only a part of the body, last more than 15 minutes or recur within 24 hours and have a slightly higher rate of future complications, Sadrieh said in a hospital news release.
More information
Learn more about febrile seizures at the U.S. National Institute of Neurological Disorders and Stroke.
SOURCE: Children's Hospital Los Angeles, news release, Dec. 3, 2021

Copyright © 2021 HealthDay. All rights reserved.
SLIDESHOW
See Slideshow
Health Solutions
From Our Sponsors