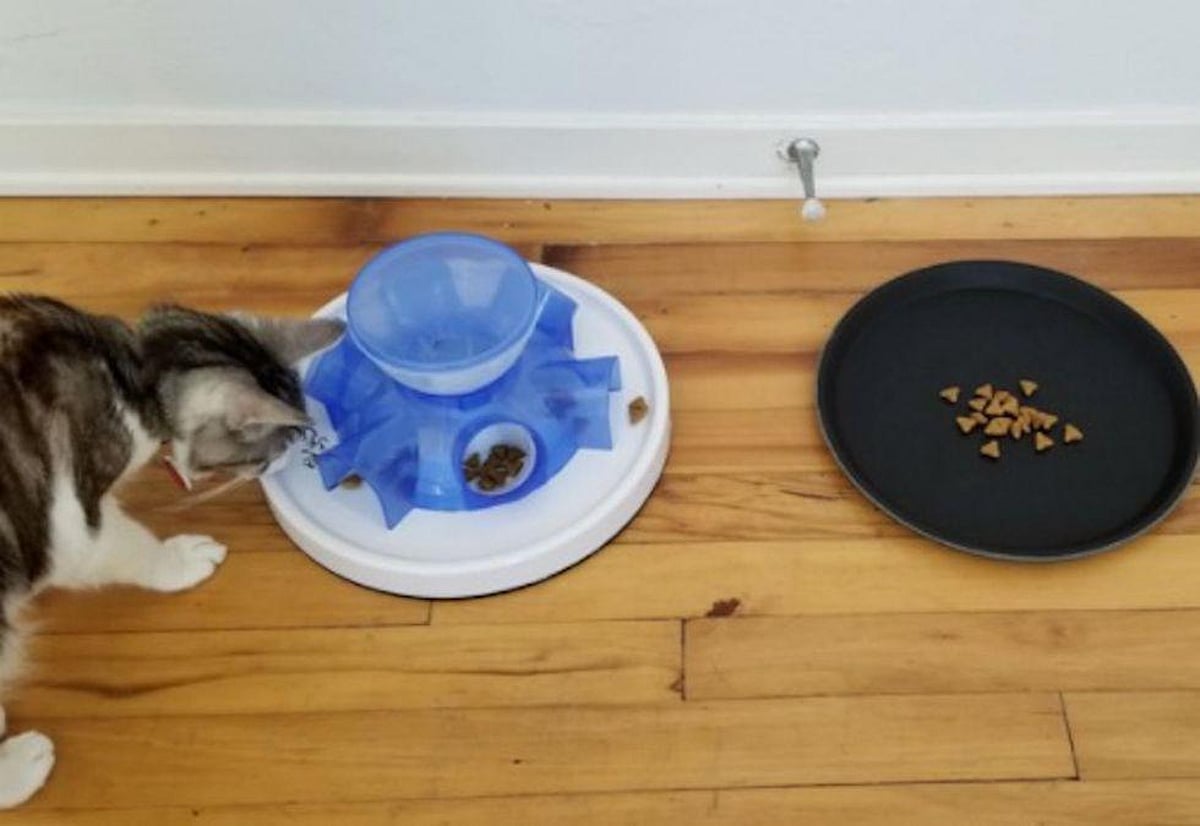 THURSDAY, Aug. 19, 2021 (HealthDay News) — Want Fluffy to eat? Don't make her work for her supper.
Given the choice between a readily available meal tray and solving a puzzle to get at their nosh, 17 domestic cats in a new study took the easy way out.
"It wasn't that cats never used the food puzzle, but cats ate more food from the tray, spent more time at the tray and made more first choices to approach and eat from the tray rather than the puzzle," said cat behaviorist Mikel Delgado, a research affiliate at the University of California Davis School of Veterinary Medicine.
The cats in the study wore activity monitors, and even those that were more active preferred the easy eats over a meal they could see but had to work to get to.
But Delgado said the findings don't mean that cat owners should dismiss food puzzles. Just because cats didn't prefer the one in the study doesn't mean they don't like them, she said.
Delgado's previous research has shown that food puzzles can be an important enrichment activity for cats.
The cats' behavior came as a surprise to Delgado and her team, because it was so different from that of other animals.
Most prefer to work for their meals, a behavior known as contrafreeloading, they said.
"There is an entire body of research that shows that most species including birds, rodents, wolves, primates -- even giraffes -- prefer to work for their food," Delgado said. "What's surprising is out of all these species cats seem to be the only ones that showed no strong tendency to contrafreeload."
It's not clear why felines have that preference, she said.
One possibility: The food puzzles used in the study might not have stimulated cats' natural hunting behavior, which usually involves ambushing their prey, Delgado said.
The findings were recently published in the journal Animal Cognition.
More information
The Humane Society of the United States has more on cats.
SOURCE: University of California, Davis, news release, Aug. 13, 2021
Robert Preidt

Copyright © 2021 HealthDay. All rights reserved.
SLIDESHOW
See Slideshow
Health Solutions From Our Sponsors