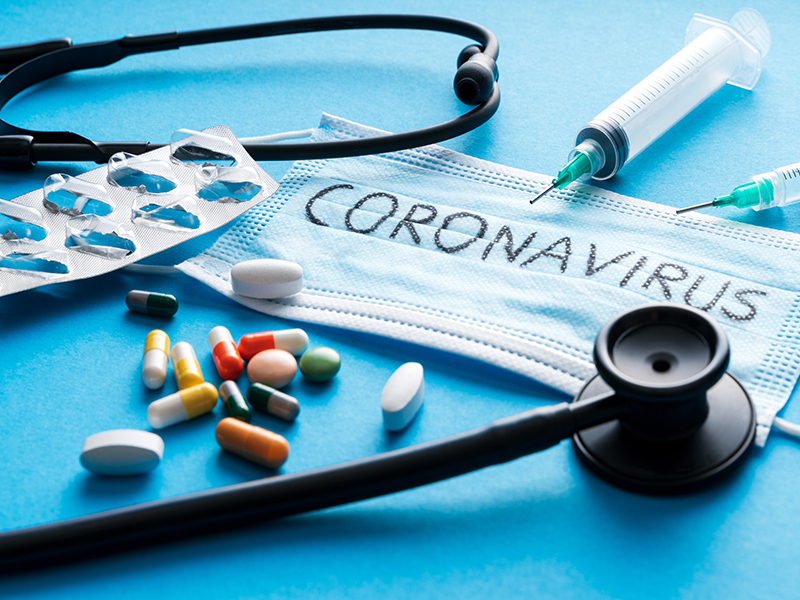 WEDNESDAY, June 3, 2020 (HealthDay News) -- Hydroxychloroquine, the malaria drug touted and reportedly used by President Donald Trump as a preventative for COVID-19, appears not to have lived up to its hype, a new study shows.
Unlike some prior studies, this new trial was a "gold standard" prospective, randomized clinical trial. It found that hydroxychloroquine could not prevent COVID-19 any better than a sugar pill.
Worse, 40% of those taking hydroxychloroquine developed side effects including nausea, upset stomach or diarrhea. Fortunately, no serious side effects or heart problems occurred in the study, the researchers noted. An uptick in risk for potentially dangerous heart rhythm abnormalities had been noted in prior studies in which COVID-19 patients received hydroxychloroquine as a treatment.
For the trial, researchers randomly assigned more than 800 people in the United States and Canada to take hydroxychloroquine, or a placebo, for five days. All of the participants had been exposed to people with COVID-19.
Overall, 12% of those taking hydroxychloroquine developed COVID-19 as did 14% taking the placebo, the findings showed.
This finding was not statistically significant, the study authors noted.
"Our objective was to answer the question of whether hydroxychloroquine worked to prevent disease or did not work," said lead researcher Dr. David Boulware, an infectious disease doctor at the University of Minnesota.
"While we are disappointed that this did not prevent COVID-19, we are pleased that we were able to provide a conclusive answer," Boulware said in a university news release. "Our objective was to find an answer."
The report was published online June 3 in the New England Journal of Medicine.
Several other studies focused on the drug as a treatment have found it has no benefit and could possibly harm COVID-19 patients.
-- Steven Reinberg

Copyright © 2020 HealthDay. All rights reserved.
Health Solutions
From Our Sponsors
References
SOURCE: University of Minnesota Medical School, news release, June 3, 2020