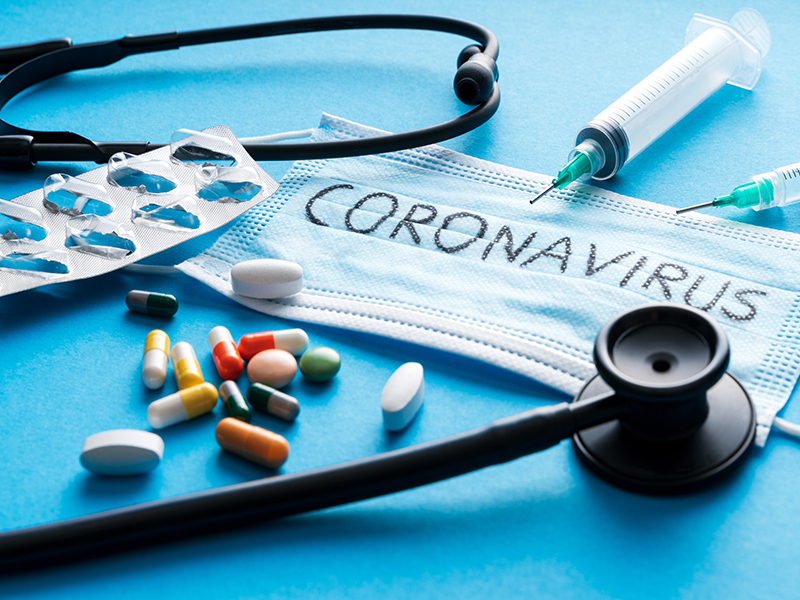 THURSDAY, April 9, 2020 (HealthDay News) -- A clinical trial to assess the antimalarial drug hydroxychloroquine as a treatment for adults with COVID-19 is now underway, the U.S. National Institutes of Health said Thursday.
The drug, along with a similar medicine, chloroquine, has received much media attention after being repeatedly hyped by President Donald Trump as a "game changer" against COVID-19 in press briefings and cable news interviews.
"In France, they had a very good test," Trump said at one April 5 briefing.
The small French study he referred to involved just 20 patients. The trial suggested the drug might be effective against coronavirus when used with the antibiotic azithromycin.
However, on April 3, the medical society that published the French research in its journal issued a statement saying the study "does not meet the Society's expected standard."
Speaking to CNN, Dr. Kevin Tracey, president and CEO of the Feinstein Institutes for Medical Research in New York City, also called the trial flawed and "a complete failure."
Hydroxychloroquine also carries risks, experts note. Even short-term use can cause heart rhythm disorders, seizures, skin reactions, and low blood sugar.
"Many U.S. hospitals are currently using hydroxychloroquine as first-line therapy for hospitalized patients with COVID-19 despite extremely limited clinical data supporting its effectiveness," said Dr. Wesley Self, an emergency medicine physician at Vanderbilt University Medical Center in Nashville. He will lead the new NIH trial.
His team members at the U.S. National Heart, Lung, and Blood Institute (NHLBI) are hoping to test out hydroxychloroquine in a much more rigorous way. Investigators plan to enroll more than 500 adults who are hospitalized with COVID-19 or are in an emergency department and expected to be hospitalized.
All patients in the blinded, placebo-controlled study will continue to receive normal care. Some will be randomly selected to receive 400 milligrams (mg) of hydroxychloroquine twice daily for two doses (day one), then 200 mg twice daily for the subsequent eight doses (days two to five), while others will receive a placebo twice daily for five days.
The first participants have been enrolled at the Vanderbilt University Medical Center, the NIH said.
"Effective therapies for COVID-19 are urgently needed," said James Kiley, director of the Division of Lung Diseases at the NHLBI.
"Hydroxychloroquine has showed promise in a lab setting against SARS-CoV-2, the virus that causes COVID-19…" he said in an NIH news release. "However, we really need clinical trial data to determine whether hydroxychloroquine is effective and safe in treating COVID-19."
COVID-19 typically presents as an acute respiratory infectious illness, but it can damage many areas of the body, including the heart, lungs and blood, according to the NIH.
Most adults with COVID-19 develop fever, cough and fatigue, but recover within one to three weeks. However, some develop severe illness, such as pneumonia and respiratory failure, and some of those folks progress to acute respiratory distress syndrome and death.
So far, no therapies have been shown to prevent the progression of COVID-19 to severe illness, but several medicines available in the United States have been suggested as potential therapies, including hydroxychloroquine, the NIH said.
The drug, used to treat malaria and rheumatoid conditions such as arthritis, has shown antiviral activity and is safe at appropriate doses, indicating that it may be useful in treating COVID-19.
The NIH also recently started a trial to assess the experimental antiviral drug remdesivir as a possible treatment for COVID-19.
-- Robert Preidt

Copyright © 2020 HealthDay. All rights reserved.
Health Solutions
From Our Sponsors
References
SOURCES: U.S. National Institutes of Health, news release, April 9, 2020; CNN