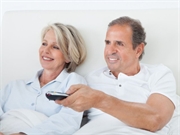 By Serena Gordon
HealthDay Reporter
WEDNESDAY, Nov. 20, 2019 (HealthDay News) -- It's not uncommon for a woman's sex life to slow down with age, but hormones aren't the only reason she might not be in the mood, a new study suggests.
Postmenopausal issues, such as vaginal dryness or pain during sex, definitely put a damper on a woman's desire. But just as often, it was issues with her partner that brought sexual activity to a halt.
"Low libido is common in older women -- about 40% of older women have low libido," said study author Dr. Holly Thomas.
"Yet, women in our study reported that they considered sex to be an important part of their lives," she added. "I think the biggest message from our study though, is that low libido has a lot of causes," and treatment will vary in each case.
Thomas is an assistant professor of medicine at the University of Pittsburgh.
She and her colleagues interviewed 15 women. They also conducted three focus groups with a total of 21 women who were in their 60s and sexually active.
Most of the women were white and heterosexual. Eighty-three percent were married or living with their partner.
The most common reasons for a lack of desire included:
The good news is that many of these issues can be addressed.
"Just because you're older, it doesn't mean you're not interested in sex anymore," Thomas said, adding that some people were quite "resourceful" in trying to find ways to be sexually intimate.
One woman mentioned that she and her partner discovered that an adjustable bed didn't just help alleviate their body pain, but also made sex more comfortable.
Thomas noted that medications and natural solutions can help address medical problems facing older women and men. She said doctors should check in with their patients to see if they have any concerns regarding sex.
Dr. Mary Rosser, an obstetrician/gynecologist and director of integrated women's health at Columbia University Irving Medical Center in New York City, said it's important for partners to be honest with each other.
"Don't dismiss the loss of libido as just part of aging," she said. "There are many components involved."
Rosser said people can adjust the way they're intimate with each other. "You don't have to have sexual intercourse to be intimate," she explained.
In addition to the areas identified in the study, Rosser noted that a loss of libido with age is often related to health issues for men. But, for women, "it's often the quality of the relationship," she added.
The study was published Nov. 20 in Menopause.

Copyright © 2019 HealthDay. All rights reserved.
QUESTION
See Answer
Health Solutions
From Our Sponsors
References
SOURCES: Holly Thomas, M.D., M.S., assistant professor of medicine, section of women's health, University of Pittsburgh; Mary Rosser, M.D., Ph.D., obstetrician/gynecologist, and director, integrated women's health, Columbia University Irving Medical Center, New York City; Nov. 20, 2019, Menopause