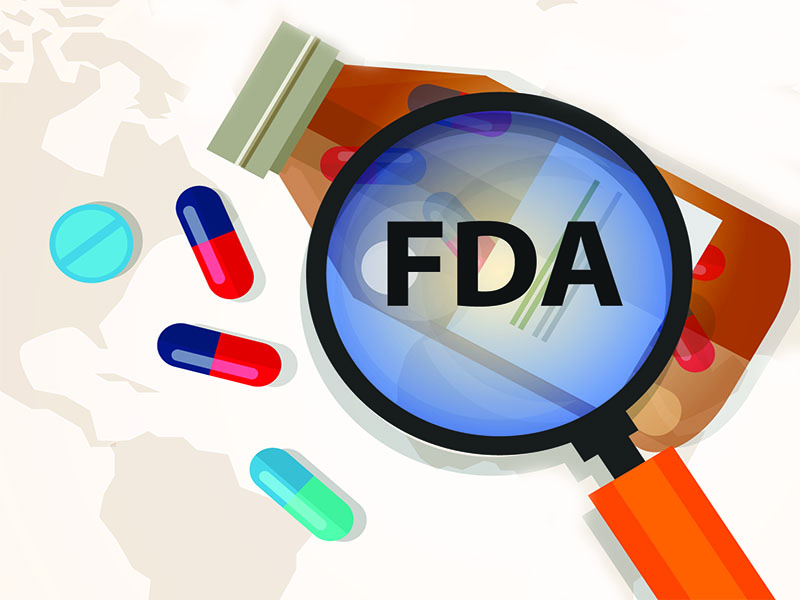 MONDAY, Sept. 9, 2019 (HealthDay News) -- The U.S. Food and Drug Administration granted the first approval for a drug to slow the decline of pulmonary function in interstitial lung disease associated with systemic sclerosis or scleroderma (SSc-ILD), the agency announced Friday.
Ofev (nintedanib) capsules were approved in 2014 to treat adults with idiopathic pulmonary fibrosis and are now approved for patients with SSc-ILD. The recommended dosage is 150 mg twice daily 12 hours apart.
Approval of Ofev was based on data from SENSCIS, a phase 3 randomized, double-blind, placebo-controlled trial of 576 patients (20 to 79 years old) with SSc-ILD. Patients received treatment for at least 52 weeks and up to 100 weeks. During 52 weeks, patients receiving Ofev had a 44 percent slower loss in pulmonary function (41 mL/year) as measured by forced vital capacity compared with patients who received placebo. The most frequently reported serious adverse event was pneumonia, which was reported in 2.8 and 0.3 percent of patients who received Ofev and placebo, respectively. Thirty-four percent of patients who received Ofev experienced adverse reactions that led to permanent dose reductions, compared with 4 percent of patients who received placebo. The most frequently reported adverse reaction leading to permanent dose reduction with Ofev was diarrhea.
The drug's prescribing information includes warnings for patients with moderate or severe hepatic impairment, elevated liver enzymes and drug-induced liver injury, and gastrointestinal disorders. The FDA notes that Ofev can also cause embryo-fetal toxicity resulting in fetal harm, arterial thromboembolic events, bleeding, and gastrointestinal perforation. Patients taking P-gp and CYP3A4 inhibitors should be closely monitored for tolerability of Ofev, as these inhibitors can increase nintedanib exposure. Commonly reported side effects with Ofev include diarrhea, nausea, abdominal pain, vomiting, liver enzyme elevation, decreased appetite, headache, weight loss, and hypertension.
Approval of Ofev for patients with SSc-ILD was granted to Boehringer Ingelheim Pharmaceuticals.

Copyright © 2019 HealthDay. All rights reserved.
QUESTION
See Answer
Health Solutions
From Our Sponsors