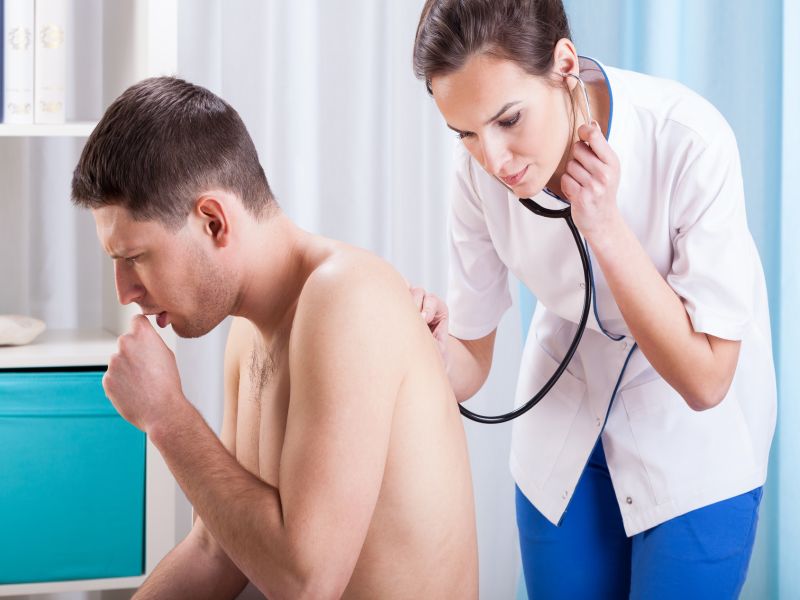 By Steven Reinberg
HealthDay Reporter
TUESDAY, April 23, 2019 (HealthDay News) -- What looked like a mild flu season in December has turned into the longest flu season in five years, U.S. health officials report.
The season is so prolonged because two waves of flu viruses hit one after the other, making it like two flu seasons in one.
"Those two waves together have made it a long season and a moderately severe season," said Lynnette Brammer, leader of the domestic influenza surveillance team for the U.S. Centers for Disease Control and Prevention.
"It's unusual to have two waves of influenza A and to have both of them be as strong," she said. "Usually you have one big wave and then a smaller one, but these were pretty equal."
The number of flu cases has been above the epidemic threshold for 21 consecutive weeks, Brammer said. The previous high was 20 weeks in the 2014-2015 flu season.
"It's been coming down," she said, but flu levels are still high for this time of year. Brammer expects to see flu cases sink below the epidemic level over the next couple of weeks. "But you never know what's going to happen with flu," she added.
The season started out with the influenza A strain called H1N1, and as that strain started to wane, there was a wave of another A strain, H3N2, Brammer explained.
H3N2 is a more severe strain than H1N1, and the vaccine, which is very effective against H1N1, isn't as potent when it comes to H3N2.
According to Dr. Marc Siegel, a professor of medicine at NYU Langone Medical Center in New York City, "When the flu was tracked in Australia during their winter, H1N1 was the predominant strain, and it was a mild season, and we assumed that our flu season would follow suit."
Instead, the U.S. flu season started off mild, but became more severe as the H3N2 wave hit, Siegel explained.
Even as the flu season is winding down, a smattering of influenza B cases are cropping up, which usually happens as influenza A strains start to burn themselves out, Brammer said.
According to early estimates from the CDC, as many as 41 million Americans had flu this season, 600,000 have been hospitalized, and as many as 57,000 have died from complications of flu.
Although the CDC doesn't keep tabs on adult deaths from flu, 91 children have died from it so far. And more kids' deaths will be reported, Brammer said.
Even though the flu season is finally ending, as long as flu is around you should get vaccinated, she advised.
Because people don't think about flu at this time of year, you may mistake flu for a cold or allergies, Brammer noted.
If you have flu symptoms, such as a high fever or muscle or joint aches, you should see your doctor and get treated with antiviral drugs, she suggested. That's especially true for the elderly, who are at the most risk for flu complications like pneumonia.
Siegel expects the flu to die off now, so he's not recommending people get vaccinated, with one exception.
"If I think there has been flu in a family or neighborhood, I'm going to give the flu shot," he said. "So I'm giving flu shots to selective groups right now."

Copyright © 2019 HealthDay. All rights reserved.
QUESTION
See Answer
Health Solutions
From Our Sponsors
References
SOURCES: Lynnette Brammer, M.P.H., leader, domestic influenza surveillance team, U.S. Centers for Disease Control and Prevention; Marc Siegel, M.D., professor, medicine, NYU Langone Medical Center, New York City