Latest Prevention & Wellness News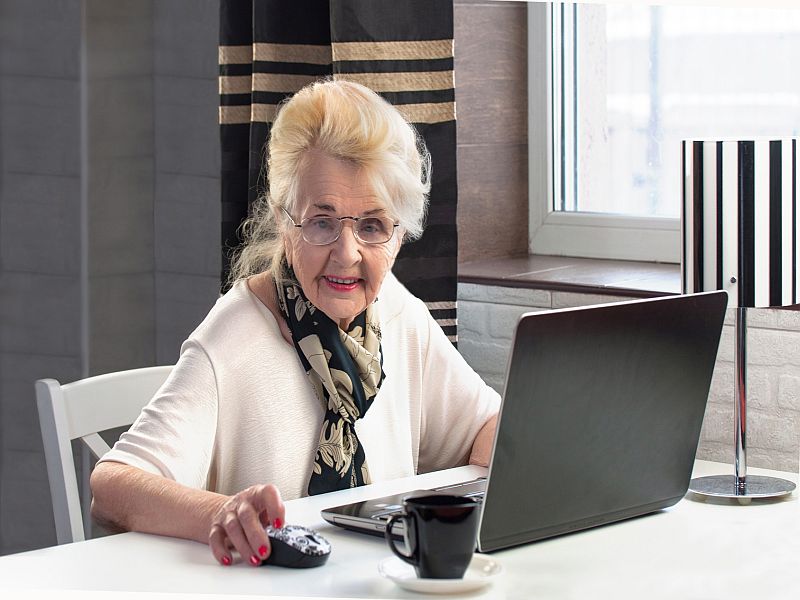 By Alan Mozes
HealthDay Reporter
TUESDAY, Oct. 23, 2018 (HealthDay News) -- Crowdfunding pleas for dubious or potentially unsafe medical treatments are increasingly common, and raised nearly $7 million on social media in two years, researchers report.
An ill patient pleading for naturopathic cancer treatments or hyperbaric oxygen therapy can be hard to resist. Ditto a parent seeking antibiotics for their child for chronic Lyme disease.
None of these treatments are proven to be of value, experts note.
But this new study illustrates a grave "potential for misinformation and 'fake news' to spread," said Dr. Vineet Arora, a professor of medicine at the University of Chicago.
The report warns that many Americans use crowdfunding websites such as GoFundMe to perform end-runs around their doctors and insurance carriers in order to finance medical procedures that can be untested, ineffective and/or potentially dangerous.
"It's a huge trend," said study lead author Dr. Ford Vox, a brain injury specialist at the Shepherd Center in Atlanta.
Vox and his colleagues reviewed medical postings from November 2015 until December 2017 on four American and Canadian crowdfunding sites: GoFundMe, YouCaring, CrowdRise and FundRazr.
They zeroed in on campaigns for five medically unsupported "treatments" in eight countries: homeopathy or naturopathy for cancer; hyperbaric (atmospherically pressurized) oxygen therapy for brain trauma; stem cell therapy for brain injuries; stem cell therapy for spinal cord injuries, and long-term antibiotic therapy for chronic Lyme disease.
Despite a lack of evidence supporting these therapies, researchers found that more than 1,000 campaigns raised more than $6.7 million. Ninety-eight percent of the postings appeared on GoFundMe, and the cumulative goal was to raise more than $27 million.
At the high end, nearly 500 funding pleas for homeopathic/naturopathic cancer treatments took in more than $3.4 million, the researchers found.
Nearly 200 campaigns for hyperbaric oxygen therapy raised about $785,000. Requests to fund stem cell therapy for brain and spinal cord injuries drew more than $1.8 million. And controversial long-term antibiotic therapy for Lyme disease raised about $689,000.
Those numbers, said Vox, reflect the rise of an "explosive" and unregulated market for accessing treatments that are neither safe nor effective. "Ultimately, there is a lot of legal but bad medicine out there," he added.
Assuming the money went where it was promised to go, donors "indirectly contributed millions of dollars to practitioners to deliver dubious, possibly unsafe care," Vox and his research team wrote in a letter published Oct. 23 in Journal of the American Medical Association.
Vox and others agree there are plenty of legitimate medical crowdfunding requests.
But medical crowdfunding "erodes public trust in the medical and scientific enterprise, if it brings attention to treatments that are not supported by science," said Arora, who wasn't involved in the study. "This erosion can also make it harder to advance trust when treatments are [effective]."
Vox said crowdfunding sites "need to recognize the potential downside and accept a certain level of responsibility." He suggested they work with the academic and bioethics community to determine how best to move forward.
Arora added that "the public has a right to unbiased and accurate information about both the proven risk and benefit of medical treatments." Ensuring that, she said, may require new regulations.

Copyright © 2018 HealthDay. All rights reserved.
QUESTION
See Answer
Health Solutions From Our Sponsors
References
SOURCES: Ford Vox, M.D., medical director, disorders of consciousness program, and chair, medical ethics committee, Shepherd Center, Atlanta; Vineet Arora, M.D., MAPP, professor, medicine, University of Chicago; Oct. 23, 2018, Journal of the American Medical Association, online