Latest Prevention & Wellness News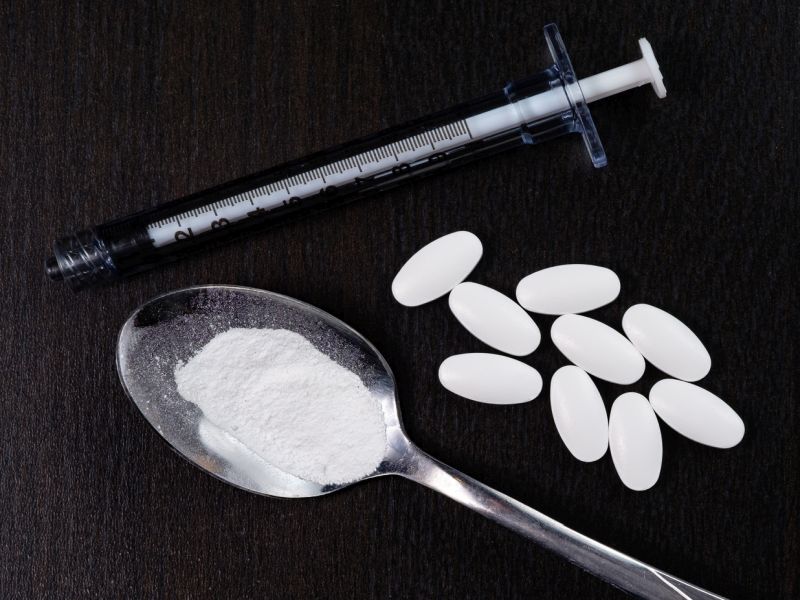 THURSDAY, Oct. 18, 2018 (HealthDay News) -- Fast-acting test strips for fentanyl could reduce drug overdose deaths, a new study suggests.
"Test strips could be a lifesaving intervention for many young adults who use drugs," said study leader Brandon Marshall, of Brown University in Rhode Island.
Fentanyl is a powerful synthetic opioid often used to lace other drugs, including heroin or cocaine. It's hard to detect and played a role in many of the more than 72,000 drug overdose deaths in the United States last year, the researchers pointed out.
In this pilot study, researchers gave rapid-acting fentanyl test strips to 93 young adults who said they had injected opioids or bought heroin, cocaine or prescription pills off the street in the past month.
Most used the strips, which are not commercially available. Many who detected fentanyl said they changed their behavior to reduce overdose risk. For example, they used less of the narcotic, proceeded more cautiously or made sure someone else was with them to provide help in an emergency.
"We found that fentanyl test strips are an effective harm-reduction tool to prevent overdose," said Marshall, an associate professor of epidemiology in Brown's School of Public Health.
"Harm reduction is important because everyone deserves to be able to take care of themselves and make informed decisions about their health, whether they use drugs or not," he said in a university news release.
Each study participant received 10 test strips. They also received overdose prevention education and a kit with the opioid overdose treatment naloxone (Narcan).
About eight in 10 participants used at least one test strip. Of those, 12 percent used all 10, and about half gave some to friends, the findings showed.
The test strips work like a pregnancy test, said Max Krieger, a research assistant in Marshall's lab and the study's lead author. You dip the strip into water containing a bit of drug residue. A minute later, one or two red lines appear -- one line means the liquid contains fentanyl.
Half of the study participants who used the strips detected fentanyl in their drugs. As a result, roughly 40 percent said they changed their drug-related behavior.
Some took multiple precautions, and a few got rid of the fentanyl-laced drugs, according to the report.
The study was published Oct. 18 in the International Journal of Drug Policy.
-- Robert Preidt

Copyright © 2018 HealthDay. All rights reserved.
SLIDESHOW
See Slideshow
Health Solutions
From Our Sponsors
References
SOURCE: Brown University, news release, Oct. 18, 2018