Latest Nutrition, Food & Recipes News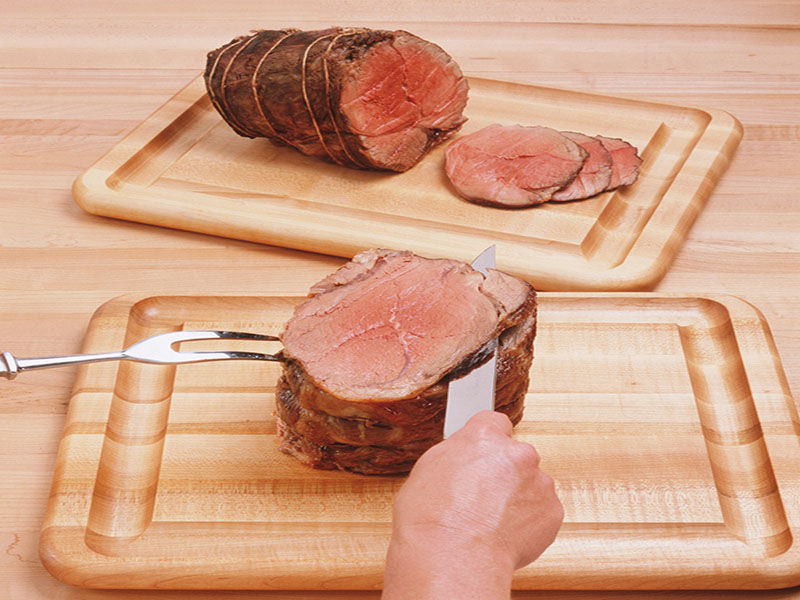 MONDAY, Sept. 17, 2018 (HealthDay News) -- Is America's love affair with meat starting to lose its luster?
A new survey finds that many Americans are cutting back on the amount of red and processed meat they eat -- and even some poultry and fish -- because they're worried about their health or their finances.
Americans still eat more meat than health experts recommend. High meat consumption has negative consequences for people's health and the environment, according to scientists at the Johns Hopkins Bloomberg School of Public Health in Baltimore.
For the study, the research team surveyed 1,112 U.S. adults to investigate consumers' views on meat consumption and their eating habits over the past three years.
The investigators found that 66 percent of those polled were eating less of at least one type of meat.
"Many Americans continue to have strong preferences for meat, but this survey adds to a growing body of evidence that a significant portion of the population may be purposefully reducing their meat consumption without becoming vegetarian or vegan," said study leader Roni Neff. She is an assistant professor in the Bloomberg School's department of environmental health and engineering.
"We hope our findings will be useful for the development of awareness campaigns and other interventions geared towards helping consumers reduce their meat consumption in a way that is good for their health, their grocery budgets, and the environment," Neff added in a university news release.
Of those surveyed, 55 percent said they were reducing their consumption of processed meat and 41 percent were cutting back on red meat. Thirty-seven percent said they had increased the amount of poultry and seafood in their diet.
Sixty-four percent said they curbed their meat intake by buying less meat, 56 percent by reducing portion sizes, 42 percent by having meatless meals, 32 percent by choosing to have meatless days and 9 percent by avoiding meat entirely. Most of those eating more meatless meals reported opting for vegetables instead. Other meat alternatives included cheese and additional dairy products and eggs.
Survey respondents aged 45 to 59 were twice as likely to cut their intake of one or more types of meat as younger adults aged 18 to 29. And women were more likely to eat less meat than men, the findings showed.
In most cases, the respondents said they cut back on meat to save money or protect their health. Those with annual household annual incomes of less than $25,000 were more likely to cut back on meat, poultry or fish than those with incomes exceeding $75,000. The researchers noted that parents with children were less likely than adults without kids to eat less meat.
Fewer people made the decision to reduce meat at mealtime out of concern for the welfare of animals or the environment. Those who chose not to curb their intake felt that meat was essential for a healthy diet.
The survey findings could serve as the basis for new campaigns to raise awareness about nutrition, plant-based meals and the environmental effects of meat production, the researchers suggested.
The report was published recently in the journal Public American Nutrition.
-- Mary Elizabeth Dallas

Copyright © 2018 HealthDay. All rights reserved.
SLIDESHOW
See Slideshow
Health Solutions
From Our Sponsors
References
SOURCE: Johns Hopkins Bloomberg School of Public Health, news release, Sept. 12, 2018