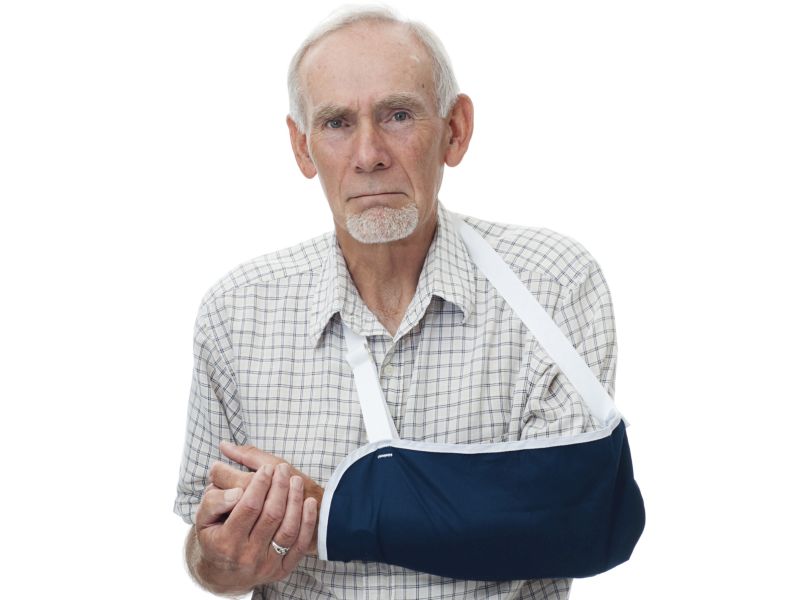 WEDNESDAY, July 25, 2018 (HealthDay News) -- Giving dementia patients sleeping pills might raise their risk of broken bones, a new study suggests.
Researchers compared data from nearly 3,000 dementia patients who took the commonly prescribed sleep drugs zolpidem, zopiclone and zaleplon (so-called Z-drugs) and nearly 1,700 dementia patients who did not take the drugs. The brand names for these drugs include Lunesta, Ambien and Sonata.
People who took the sleeping drugs had a 40 percent higher risk of any type of fracture, and that risk increased with higher doses of the drugs, the study found. The sleep drugs were also associated with a greater risk of hip fractures.
Fractures, particularly hip fractures, increase the risk of premature death, the researchers noted.
"Around half of people with dementia have trouble sleeping, wake often and wander during the night. This can greatly affect their quality of life and that of the people who care for them," explained lead researcher Chris Fox, from Norwich Medical School at the University of East Anglia in Great Britain.
"Z-drugs are commonly prescribed to help treat insomnia, but it is thought that they may cause increased confusion and other problems, such as falls and fractures. People with dementia are especially vulnerable and it is not clear whether Z-drugs are particularly harmful for them," Fox said in a university news release.
"Wherever possible, we recommend that people with dementia avoid using Z-drugs if their sleep disturbance can be managed in other ways. Non-pharmacological alternatives should be considered, and when Z-drugs are prescribed, patients should receive care that reduces or prevents the occurrence of falls," Fox concluded.
The study findings are scheduled for presentation Tuesday at the Alzheimer's Association annual meeting, in Chicago. Research presented at meetings is considered preliminary until published in a peer-reviewed journal.
-- Robert Preidt

Copyright © 2018 HealthDay. All rights reserved.
QUESTION
See Answer
Health Solutions From Our Sponsors
References
SOURCE: University of East Anglia, news release, July 24, 2018