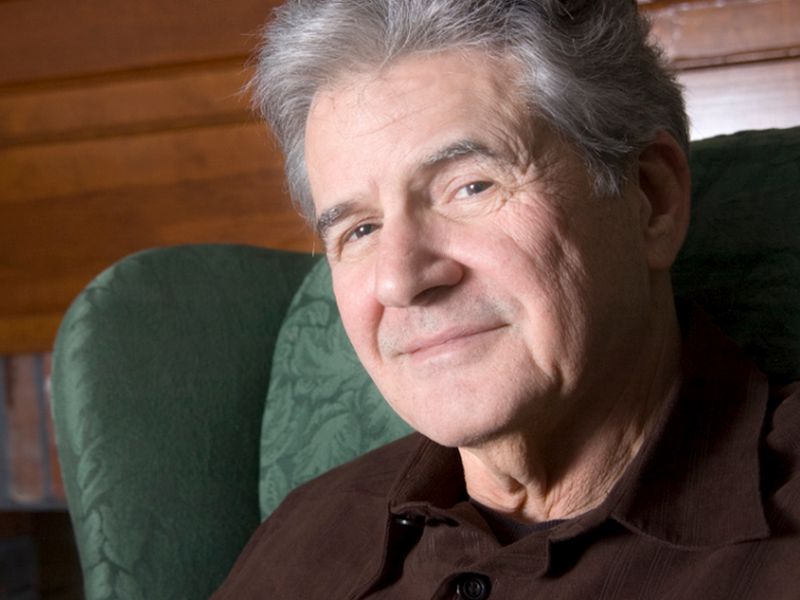 By Dennis Thompson
HealthDay Reporter
WEDNESDAY, June 27, 2018 (HealthDay News) -- Men with localized high-risk prostate cancer can slow its spread by using a cancer drug that's already on the market, a new clinical trial shows.
The targeted drug enzalutamide (Xtandi) reduced by 71 percent these men's risk of either dying from their prostate cancer or having the cancer spread to other organs, compared against a placebo. The drug also delayed their prostate cancer's reappearance by nearly two years, the researchers said.
Enzalutamide works by blocking the ability of male hormones, or androgens, to fuel the growth of prostate cancer cells. It currently is used to treat men whose cancer has spread beyond the prostate and is no longer responding to "castration" drugs that shut down the body's production of testosterone.
These study results show that the drug can also be useful in containing prostate cancer that is threatening to spread beyond the prostate gland, but has not yet done so, said lead researcher Dr. Maha Hussain. She is deputy director of the Robert H. Lurie Comprehensive Cancer Center of Northwestern University, in Chicago.
The drug's developers, Astellas Pharma and Pfizer, funded the new trial. They have also already asked the U.S. Food and Drug Administration to approve enzalutamide's use in treating non-metastatic prostate cancer, Hussain said.
"From a medical perspective, it can be used now," she said. "While some patients have already been getting this drug covered by their insurance, clearly FDA approval is needed to ensure broader coverage for patients."
Men with localized prostate cancer are presented with a medical dilemma if their prostate-specific antigen (PSA) levels start to rise quickly. PSA is an enzyme released by the prostate gland, and PSA levels surge with aggressive prostate cancer.
These men risk having their prostate cancer spread if their PSA levels double within 10 months or less, the researchers said in background notes.
Often, these men are receiving hormone therapy to reduce the testosterone fueling their cancer, but this steep rise in PSA levels indicates that the cancer cells have become resistant to that treatment, the study authors explained.
These men need treatment, but until recently there has not been an effective therapy available to them, Hussain said.
"The terminal phase of prostate cancer is inevitable in virtually the vast majority of patients with non-metastatic castration-resistant prostate cancer, particularly those with shorter PSA doubling time," Hussain said. "Thus, watchful waiting is not generally optimal" for these patients.
In this clinical trial, about 1,400 men with PSA levels that had doubled in 10 months or less were randomly chosen to receive either enzalutamide or a placebo.
Enzalutamide significantly delayed the time it took for the prostate cancer to spread, about 36.6 months versus 14.7 months for placebo, the researchers reported.
"This was accomplished without significant negative impact on quality of life," Hussain said. "Enzalutamide also resulted in a higher rate of PSA declines and delayed time to requiring other anti-cancer therapies."
The success was such that when the trial ended, men receiving the inactive placebo were switched to the real drug.
The findings were published June 28 in the New England Journal of Medicine.
Dr. Pooja Ghatalia, a hematology/oncology fellow at Fox Chase Cancer Center in Philadelphia, said there are hints that the delay in cancer progression could be a good surrogate for patients' chances of overall survival.
However, Ghatalia believes it's too soon to tell how much of an impact the drug really makes on survival.
"While the data are encouraging, median overall survival data is not yet mature, and longer drug exposure is only justified if there is a true clinical benefit," Ghatalia said. "Additionally, there were 15 percent non-cancer related deaths in the enzalutamide arm versus 2 percent in the placebo arm, which is concerning, and the reasons are not clear."
Hussain agreed that further research is needed.
"Our goal was to see if we could delay the re-appearance of cancer with the hope it will lead to prolonged life," Hussain said. "We have to do more follow-up over time to see if long-term survival is impacted, but there are early positive trends."

Copyright © 2018 HealthDay. All rights reserved.
SLIDESHOW
See Slideshow
Health Solutions
From Our Sponsors
References
SOURCES: Maha Hussain, M.D., deputy director, Robert H. Lurie Comprehensive Cancer Center of Northwestern University, Chicago; Pooja Ghatalia, M.D., hematology/oncology fellow, Fox Chase Cancer Center, Philadelphia; June 28, 2018, New England Journal of Medicine