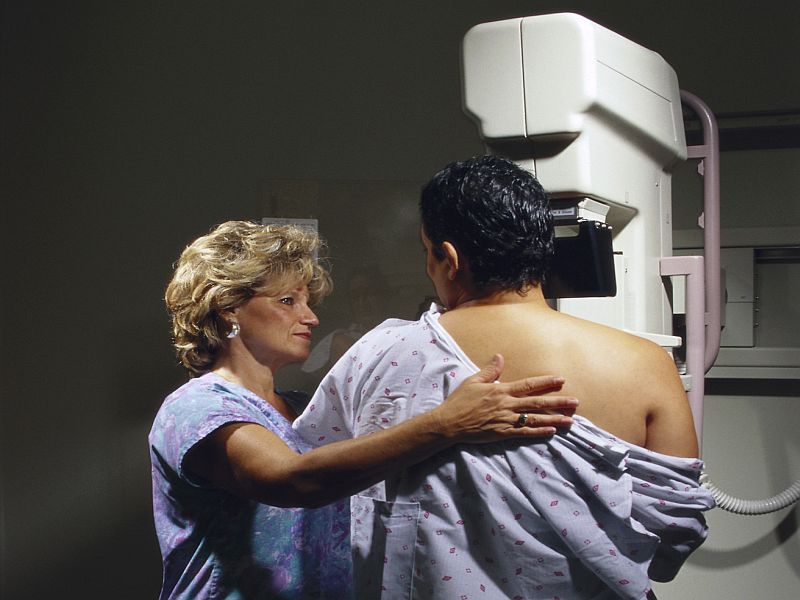 By Alan Mozes
HealthDay Reporter
THURSDAY, June 21, 2018 (HealthDay News) -- A new international review suggests that having more body fat may protect premenopausal women from developing some types of breast cancer.
"We found strong evidence of an inverse association of body mass index [BMI] with risk of breast cancer diagnosis before menopause, with lower breast cancer rates among women who were heavier compared with women who were leaner," said study author Minouk Schoemaker. She's with the Institute of Cancer Research's division of genetics and epidemiology, in London.
But experts stressed that the study couldn't prove cause and effect, and the harm from excess pounds far outweighs any benefit in curbing women's odds for developing breast cancer.
The finding stems from data drawn from 19 studies that were conducted across 15 countries. Collectively, the studies tracked more than 758,000 women for an average of nine years, during which time more than 13,000 of them developed breast cancer.
The statistics were analyzed by a consortium of 70 researchers specifically formed to investigate risk factors for breast cancer among younger women, aged 18 to 54.
At all ages between 18 and 54, having a higher BMI was associated with a notably lower risk for both estrogen receptor- and progesterone receptor-positive breast cancer. BMI levels were not linked with the risk for developing either triple-negative breast cancer or hormone receptor-negative breast cancer, the findings showed.
That said, higher BMI was most protective among women between the ages of 18 and 24. For every BMI increase of "five units," breast cancer risk fell by 23 percent. Schoemaker noted that for average-height women, a five-unit BMI increase is equivalent to roughly 22 pounds of additional weight.
Among women 25 to 34, 35 to 44 and 45 to 54, a similar increase in BMI translated into a 15, 13 and 12 percent drop in breast cancer risk, respectively, the study authors reported.
That said, Schoemaker cautioned that "this type of study can only assess associations, and it is possible that the effect of BMI we observe is due to one or more other factors that we have not measured."
Schoemaker also stressed that despite the findings, obesity continues to pose a serious health risk to women.
"Although we found a link of higher BMI and lower breast cancer risk before menopause, the great majority of breast cancers are diagnosed after the menopause, when excess weight increases risk," she said.
"Obesity is a risk factor for at least 13 types of cancer, including breast cancer after the menopause, as well as for several other diseases. There are therefore many benefits to maintaining a healthy weight," Schoemaker explained.
That thought was seconded by Dr. Gina Villani, division chief of medical oncology at Weill Cornell Medicine, in New York City.
"At the end of the day, the protective effect of obesity for young women does not outweigh the other associated risks that come with obesity, and is not and never will be a reason to 'pack on the pounds,'" Villani said.
"In addition, we know that obesity is linked to increased risk of other cancers. As the current study only looked at breast cancer risk, it is possible that the risk of breast cancer may be reduced while the risk of other cancers -- such as uterine and colon -- could be increased," she suggested.
As to what might explain the findings, Schoemaker said, "the reasons for lower breast cancer risks among heavier premenopausal women are unclear" at this point.
"Women who are heavier at young ages might have a more favorable hormone profile, a lower risk of benign breast disease and a more favorable breast composition -- lower mammographic density -- all factors which are thought to reduce risk," she said.
"The likely reason for excess weight being a risk factor for breast cancer after the menopause is that heavier women have increased levels of estrogens, a hormone that is thought to increase risk, because it is produced in fat cells," Schoemaker added.
The findings were published online June 21 in the journal JAMA Oncology.

Copyright © 2018 HealthDay. All rights reserved.
QUESTION
See Answer
Health Solutions
From Our Sponsors
References
SOURCES: Minouk Schoemaker, Ph.D., co-leader, Premenopausal Breast Cancer Collaborative Group, division of genetics and epidemiology, Institute of Cancer Research, London, England; Gina Villani, M.D., MPH, division chief, medical oncology, and assistant professor, medicine, Weill Cornell Medicine, New York City; June 21, 2018, JAMA Oncology, online