Latest Mental Health News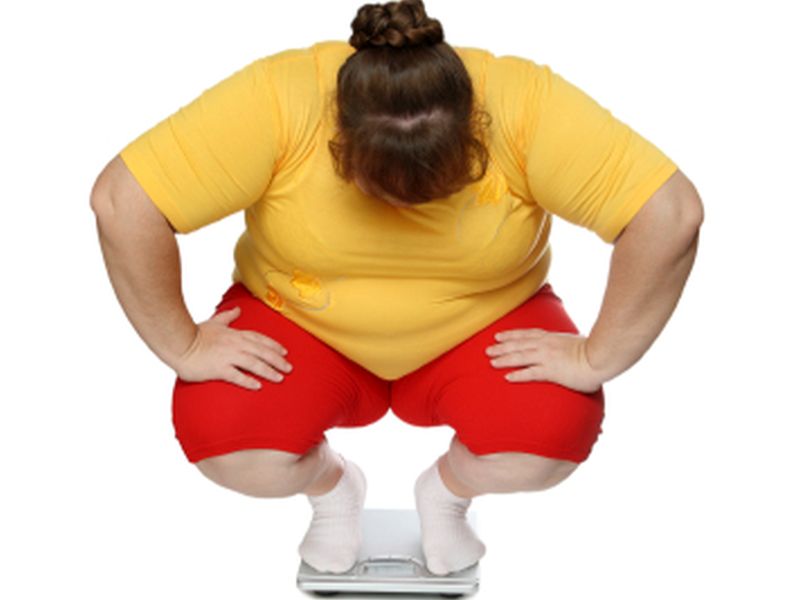 TUESDAY, June 12, 2018 (HealthDay News) -- Overweight and obese young adults are twice as likely as those who are thinner to try to control their weight through binging and purging, using laxatives or diuretics, or forcing themselves to vomit, a new study finds.
The University of California, San Francisco (UCSF) researchers noted that these unhealthy weight-control methods increase the risk of depression, alcohol and tobacco use, poor nutrition and even significant weight gain.
For the study, the research team analyzed data from more than 14,000 young adults, aged 18 to 24, across the United States.
The findings showed that rates of unhealthy weight-control methods were: 29 percent among obese and overweight women; 16 percent among underweight or normal-weight women; 15 percent among obese and overweight men; and 7.5 percent among underweight or normal-weight men.
Diagnoses of eating disorders, such as anorexia and bulimia, were twice as high among those who were normal weight or underweight. But this finding may be due to under-recognition that these conditions occur in overweight and obese young adults, according to study first author Dr. Jason Nagata.
Nagata is a fellow in the division of adolescent and young adult medicine and the eating disorders program at UCSF Benioff Children's Hospitals.
"Clinicians and parents should be aware that eating disorders occur in people who are overweight and obese. They should ask if and how young people are trying to lose weight and discourage unsafe practices, which can lead to severe illness and hospitalization," Nagata said in a university news release.
According to the study's senior author, Dr. Kirsten Bibbins-Domingo, "Young adulthood is a critical developmental period that is distinct from adolescence and older adulthood but, unfortunately, this period has not received sufficient attention within clinical or research circles." Bibbins-Domingo is a professor of medicine, and also chair of UCSF's department of epidemiology and biostatistics.
"Although they are usually assumed to be healthy, young adults often have poor patterns of health behaviors and are less likely to be engaged in medical care," she added.
The study was published June 12 in the Journal of General Internal Medicine.
-- Robert Preidt

Copyright © 2018 HealthDay. All rights reserved.
QUESTION
See Answer
Health Solutions From Our Sponsors
References
SOURCE: University of California, San Francisco, news release, June 12, 2018