Latest Mental Health News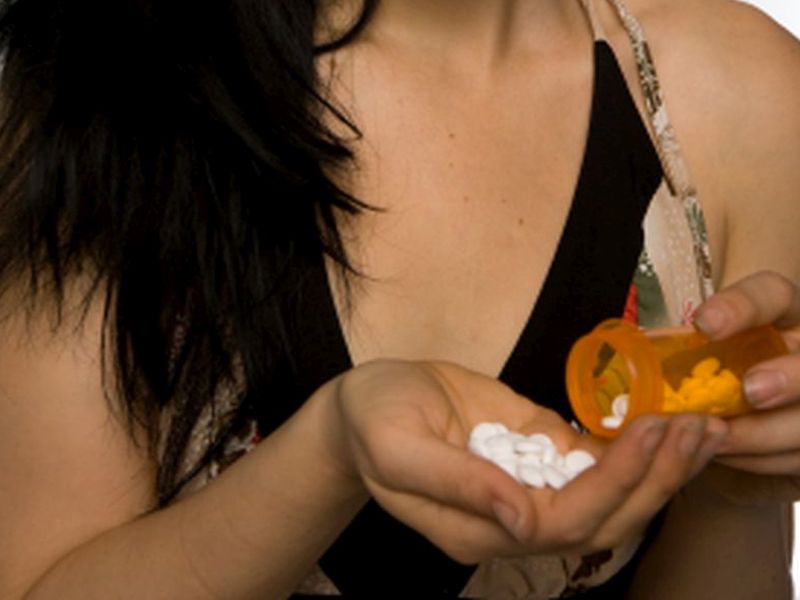 By Amy Norton
HealthDay Reporter
FRIDAY, June 1, 2018 (HealthDay News) -- Opioid overdoses are now to blame for one-fifth of deaths among young American adults, new research finds.
The study is the latest to detail the toll of the national opioid epidemic.
Researchers found that between 2001 and 2016, the number of opioid-related deaths in the United States more than quadrupled. By 2016, one in 65 deaths nationwide was linked to an opioid overdose.
And it's adults aged 25 to 34 who've been hit the hardest, the researchers found. In 2016, 20 percent of deaths in that age group involved opioids -- up from only 4 percent in 2001.
"If your life expectancy is 80 and you die at age 35, that's 45 years of life lost," said lead researcher Tara Gomes, of St. Michael's Hospital, in Toronto. "We're seeing just how much of a burden this [epidemic] is on our society."
It's been known that opioid overdose deaths are rising among young Americans -- yet it's striking to see the figures framed this way, said Dr. Jeffrey Samet, an addiction expert at Boston Medical Center.
"It really is shocking," said Samet, who wrote an editorial accompanying the study published online June 1 in JAMA Network Open.
Opioids include prescription painkillers like OxyContin, Vicodin and codeine, as well as heroin and synthetic opioids like fentanyl.
In 2016, more than 2.5 million Americans were abusing prescription opioids or heroin, according to the American Society of Addiction Medicine. And many studies have now charted the consequences of that widespread abuse.
Last year, a U.S. government study highlighted the toll that heroin alone has taken: From 2002 to 2016, deaths from the drug soared by 533 percent nationwide -- from just under 2,100 deaths to over 13,200.
But fentanyl has emerged as the biggest concern. Last month, researchers reported that synthetic opioids -- mostly fentanyl -- were to blame in 30 percent of U.S. overdose deaths in 2016. That was up from about 8 percent in 2010.
Overall, 19,400 Americans died from overdoses involving synthetic opioids in 2016.
Experts warn that those drugs are about 50 times more potent than heroin, and up to 100 times more potent than morphine -- meaning even a small amount can cause a deadly reaction.
When it comes to battling the opioid epidemic, there has been a lot of attention on changing doctors' opioid prescribing habits. That's a necessary step -- and one that seems to be making some difference, Samet said.
But to truly roll back overdose deaths, he said, people need access to effective treatment for opioid addiction.
So-called medication-assisted therapy is considered most effective. There are several medications -- including methadone, buprenorphine and naltrexone -- that work on the brain circuits affected by addiction. They either block the effects of opioids or reduce opioid cravings and withdrawal.
But few Americans actually get those medications. According to the U.S. National Institute on Drug Abuse, fewer than half of privately funded substance abuse programs offer medication for opioid addiction.
Treatment can be particularly hard to find in the rural areas where the opioid epidemic is most acute, according to Samet. But, he said, even in places where medication-assisted treatment is more readily available, the need is greater than the supply.
"The tools are there," Samet said, but access to them is still limited.
Gomes agreed. "Appropriate opiate prescribing is important, but it's only one approach to this problem," she said. "We need to prevent overdose deaths in people who already have an opioid use disorder."
The latest findings are based on cause-of-death information from a U.S. government database. Between 2001 and 2016, the number of opioid-related deaths nationwide rose by 345 percent -- from about 33 for every million Americans, to almost 131 per million. Men accounted for about 68 percent of those deaths.
While 25- to 34-year-olds were hardest hit, worrying patterns were seen across age groups, according to Gomes.
Among 15- to 24-year-olds, over 12 percent of all deaths in 2016 were related to opioids. And the drugs were involved in a growing proportion of deaths among Americans of all ages -- including those aged 55 and older.
"This is an issue impacting all parts of our society," Gomes said.

Copyright © 2018 HealthDay. All rights reserved.
QUESTION
See Answer
Health Solutions
From Our Sponsors
References
SOURCES: Tara Gomes, Ph.D., scientist, Li Ka Shing Knowledge Institute, St. Michael's Hospital, Toronto; Jeffrey Samet, M.D., chief, general internal medicine, and addiction specialist, Grayken Center for Addiction, Boston Medical Center; June 1, 2018, JAMA Network Open, online