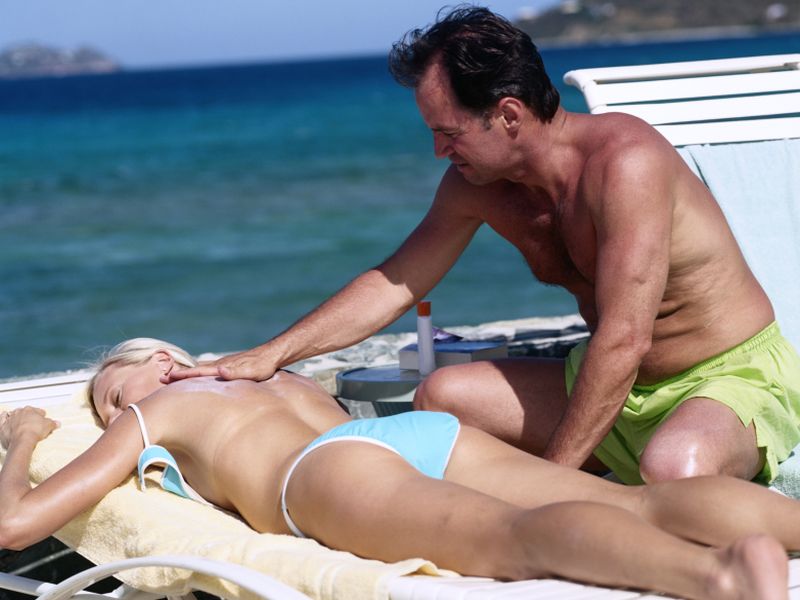 TUESDAY, May 22, 2018 (HealthDay News) -- If you think popping a pill will somehow keep your skin safe while you tan, think again.
The U.S. Food and Drug Administration on Tuesday issued warning letters to companies marketing supplements that they claim will counter the effects of the sun's harmful ultraviolet (UV) rays.
"We've found products purporting to provide protection from the sun that aren't delivering the advertised benefits. Instead they're misleading consumers, and putting people at risk," FDA Commissioner Dr. Scott Gottlieb said in an agency news release.
The FDA sent warning letters to "companies illegally marketing pills and capsules labeled as dietary supplements that make unproven drug claims about protecting consumers from the harms that come from sun exposure without meeting the FDA's standards for safety and effectiveness," Gottlieb said.
"There's no pill or capsule that can replace your sunscreen," he added.
The announcement comes just ahead of Friday -- Don't Fry Day.
No, it's not a typo. The National Council on Skin Cancer Prevention has made the designation in its push to better educate Americans about skin cancer -- the most common malignancy in the United States … and the most preventable.
An estimated one in five Americans is at risk of developing skin cancer in his or her lifetime. Exposure to natural and artificial UV light is the biggest risk factor for skin cancer, regardless of your age or skin type, the FDA noted.
Most cases of the deadliest form of skin cancer -- melanoma -- can be traced to too much exposure to UV light, whether from the sun or indoor tanning beds. And the effects of exposure are cumulative, adding up over the course of your lifetime.
So, Gottlieb on Tuesday outlined some of his agency's actions to keep Americans safe from the harmful effects of sun exposure, and to ensure the long-term safety and benefits of sunscreens.
Many of the protective measures are obvious -- such as wearing appropriate clothing, avoiding the sun from mid-morning to mid-afternoon, and seeking shade.
Another FDA goal, Gottlieb said, is encouraging manufacturers to conduct research on additional active ingredients in sunscreens. He noted that people are using sunscreens far more frequently than in past decades.
"When sunscreens first came on the market, they were used only occasionally at the beach. Now, people are encouraged to use them liberally whenever they are out in the sun. So our exposure to sunscreens has greatly increased," he explained.
Also of interest is how the active ingredients in sunscreens may be absorbed through the skin.
When sunscreens first hit the U.S. market, the "active ingredients were not thought to penetrate the skin. We now have evidence that it's possible for some sunscreen active ingredients to be absorbed through the skin," Gottlieb said.
"This combination of a large increase in the amount and frequency of sunscreen usage, together with advances in scientific understanding and safety evaluation methods, has given rise to new questions about what information is necessary and available to support general recognition of the safety and effectiveness of active ingredients for use in over-the-counter sunscreens," he stated.
Use the upcoming Don't Fry Day to remind yourself of the risks posed by harmful UV radiation, Gottlieb said.
-- HealthDay staff

Copyright © 2018 HealthDay. All rights reserved.
QUESTION
See Answer
Health Solutions
From Our Sponsors
References
SOURCE: U.S. Food and Drug Administration, news release, May 22, 2018