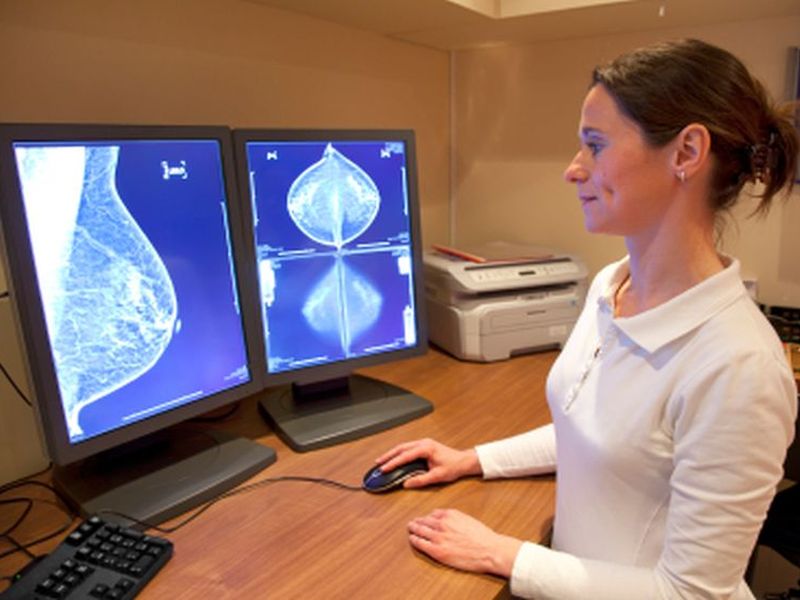 WEDNESDAY, May 16, 2018 (HealthDay News) -- For years, the drug Herceptin has helped women with an aggressive form of breast cancer beat the disease.
But there's one downside: In a minority of cases, the drug can trigger heart damage.
Now, a new study finds that women who need the drug might get away with taking a shorter, less toxic course of Herceptin.
"This new trial shows that a shorter length of treatment can benefit patients just as much as a longer treatment, with less risk of cardiac side effects," Dr. Bruce Johnson, president of the American Society of Clinical Oncology (ASCO), said in a news release from the organization.
"This is a win-win for patients with breast cancer who are receiving this common treatment," said Johnson. Results from the study, called the Persephone trial, will be presented in June at the annual ASCO meeting, in Chicago.
One breast cancer expert was similarly enthused about the findings.
"This is fantastic news for patients and physicians," said Dr. Alice Police, who helps direct breast surgery at Northwell Health Cancer Institute in Sleepy Hollow, N.Y. "Persephone was a Greek goddess of spring and vegetation, and this is a wonderful spring gift."
Herceptin (trastuzumab) targets the HER2 gene, a key to malignancy for a subset of tumors known as HER2-positive breast cancers.
"HER2-positive breast cancer is a type of more aggressive breast cancer," Police explained. "Herceptin was our 'miracle' that saved countless lives and gave all of us who fight this disease, along with our patients, new hope."
And while Herceptin's side effects were noticed, "the 5 to 10 percent incidence of heart problems seemed like a small price to pay at the time," Police said.
But could women possibly take Herceptin for a shorter period, minimizing the risk?
To find out, British researchers led by Dr. Helena Earl of the University of Cambridge conducted a randomized phase 3 clinical trial involving almost 4,100 patients with HER2-positive, early stage breast cancer.
All of the women received standard chemotherapy during the trial. However, half of the women took Herceptin for six months, while the other half remained on the standard 12-month regimen. Outcomes were tracked for four years.
Earl's group reported that six months of Herceptin was just as effective as 12 months of treatment with the drug, in terms of fighting cancer. Taking the drug for a longer period of time appeared to provide no additional benefit.
Specifically, the rate of disease-free survival was 89.4 percent for those on the drug for six months, compared to 89.8 percent among those taking the drug for one year.
Heart side effects declined with shorter treatment. Just 4 percent of women who took Herceptin for six months had to stop treatment due to heart issues -- compared to 8 percent of women on the one-year course.
"Everyone involved in this study is very excited by these results," Earl said in the ASCO news release. "We are confident that this will mark the first steps towards a reduction of the duration of [Herceptin] treatment to six months in many women with HER2-positive breast cancer."
Dr. Stephanie Bernik is chief of surgical oncology and a breast cancer specialist at Lenox Hill Hospital in New York City. She called the new findings "important." But Bernik agreed with the study's authors that "analysis should be carried out to see if these results pertain to all stages of HER2-positive cancers, to help ensure that women are not undertreated."
Since these findings are to be presented at a medical meeting, they should be considered preliminary until published in a peer-reviewed journal.
-- Mary Elizabeth Dallas

Copyright © 2018 HealthDay. All rights reserved.
SLIDESHOW
See Slideshow
Health Solutions From Our Sponsors
References
SOURCES: Alice Police, M.D., Westchester regional director of breast surgery, Northwell Health Cancer Institute, Sleepy Hollow, N.Y.; Stephanie Bernik, M.D., chief, surgical oncology, Lenox Hill Hospital, New York City; American Society of Clinical Oncology, news release, May 15, 2018