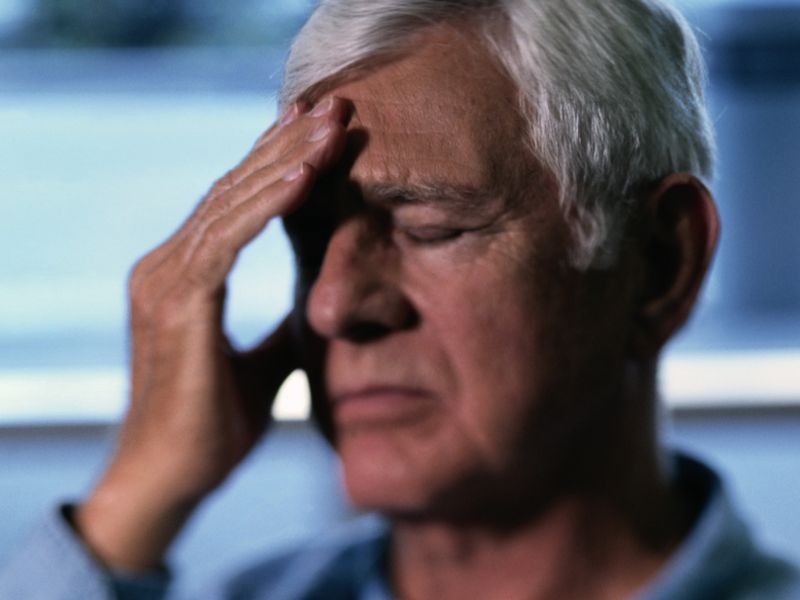 WEDNESDAY, May 16, 2018 (HealthDay News) -- A dual-drug approach after a "mini-stroke" might maximize a person's odds of avoiding a more major stroke in the months after, research shows.
Minor strokes and events known as "transient ischemic attacks" (TIA), or mini-strokes, are warning signs that people have an up to 15 percent chance of having a more severe stroke during the next three months, explained a team from the University of Texas at Austin.
However, the new study found that taking low-dose aspirin along with the clot-preventing drug Plavix (clopidogrel) after such events appeared to reduce the risk of major stroke over the next 90 days.
"The study gives us solid evidence that we can use this drug combination to prevent strokes in the highest-risk people," study lead author Dr. Clay Johnston said in a university news release. He's dean and professor of neurology at the university's Dell Medical School.
As the researchers explained, minor strokes cause only mild symptoms, and mini-strokes are caused by a temporary blockage in a blood vessel in the brain. This blockage typically dislodges or dissolves on its own, alleviating any symptoms, the study's authors explained.
The American Stroke Association reports that more than one-third of U.S. adults have had a transient ischemic attack/mini-stroke.
But how can patients help ward off an even bigger stroke in the weeks to come?
To find out, Johnston's team tracked the benefits of Plavix for those who've had a minor stroke or a mini-stroke.
Plavix helps prevent the blood from clotting by blocking the function of platelets. This drug is often given to people who've had a heart attack or have peripheral artery disease in order to prevent strokes and other heart-related events.
The study included nearly 4,900 adults from 10 countries. Those who took Plavix plus daily low-dose aspirin had a 25 percent lower risk of a major stroke, heart attack or death from blood clots three months after their mini-stroke, compared to those who only took aspirin.
The researchers noted there was a slightly higher risk of hemorrhage in the Plavix-aspirin group. Since these bleeding events are usually reversible, the researchers concluded that for most patients, the benefit of the combination therapy outweighs the risks.
Overall, 33 major hemorrhages occurred among the large group of patients studied. Of those, "more than half involved the gastrointestinal tract, and none of them was fatal," said study co-author Dr. J. Donald Easton in the news release. He's professor of neurology at the University of California, San Francisco School of Medicine.
"These largely preventable or treatable bleeding complications of the treatment have to be balanced against the benefit of avoiding disabling strokes," Easton said.
The study was published May 16 in The New England Journal of Medicine, to coincide with its presentation at the European Stroke Organization Conference, in Gothenburg, Sweden.
Two experts in stroke care who read over the findings agreed the approach has merit.
"The data learned from the study will have a major impact in clinical medicine around the world and will help prevent debilitating and fatal strokes in people that previously experienced mini-strokes and stroke-like symptoms," said Dr. Rafael Alexander Ortiz. He directs neuro-endovascular surgery at Lenox Hill Hospital in New York City.
Dr. Anand Patel is a vascular neurologist at Northwell Health's Neuroscience Institute in Manhasset, N.Y. He noted that a 2013 study, conducted in China, also found that a two-drug combo beat the use of either aspirin or Plavix alone in cutting stroke risk in these cases.
The new trial further supports the notion that "aggressive early treatment of these patients with combined aspirin and [Plavix] can significantly reduce this risk," Patel said. "In my opinion, this trial will change our approach to stroke prevention."
-- Mary Elizabeth Dallas

Copyright © 2018 HealthDay. All rights reserved.
SLIDESHOW
See Slideshow
Health Solutions
From Our Sponsors
References
SOURCES: Anand Patel, M.D., vascular neurologist, Northwell Health's Neuroscience Institute, Manhasset, N.Y.; Rafael Alexander Ortiz, M.D.,chief, neuro-endovascular surgery/interventional neuroradiology, Lenox Hill Hospital, New York City;University of Texas at Austin, news release, May 16, 2018