Latest Infectious Disease News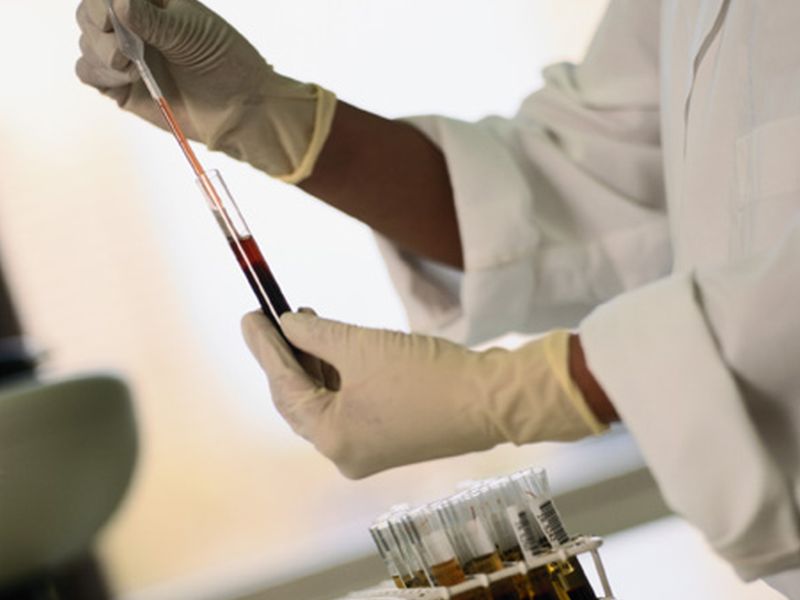 By Amy Norton
HealthDay Reporter
WEDNESDAY, May 9, 2018 (HealthDay News) -- Since 2016, every blood donation in the United States has been individually tested for the Zika virus. A new study suggests it's not worth it.
Researchers at the American Red Cross found that of roughly 4 million donor blood samples tested over 15 months, only eight were positive for mosquito-borne Zika virus. Even fewer were potentially infectious.
And it all came at a cost of nearly $42 million, the researchers reported.
Experts said it's a waste of money and precious laboratory resources -- and that screening the blood supply for Zika could be done more efficiently.
"We're not arguing that we shouldn't be screening for it," said senior researcher Susan Stramer, vice president of scientific affairs at the Red Cross.
The issue, she said, is in the way it's done.
Under guidance issued by the U.S. Food and Drug Administration in 2016, every blood donation is individually tested for Zika genetic material, at a cost of roughly $10 per test. No other country in the world does that, Stramer noted.
And based on the new findings, it looks to be "overkill," she said.
Zika virus is a mosquito-borne infection. When contracted during pregnancy, it can cause severe birth defects such as microcephaly -- an abnormally small head and brain.
In 2016, the United States saw 5,168 cases of Zika-related illness. The virus generally causes a fever, rash, headache and joint or muscle pain, according to the U.S. Centers for Disease Control and Prevention.
So far this year, the CDC says, U.S. states have reported 21 cases -- all in people who'd traveled to parts of the world heavily affected by Zika, such as the Caribbean and Central and South America.
Often, though, the infection causes no symptoms, which means people carrying Zika virus could unknowingly donate blood.
In August 2016, the FDA said all U.S. blood donations should be individually screened for Zika genetic material using a newly developed test.
Before that, the Red Cross had been screening donor blood only in states with a presumed risk of Zika transmission. That was done by so-called "minipool" testing: Instead of testing every blood donation individually, Stramer explained, blood was tested in batches -- from 16 donors in each. This makes the process more efficient, she noted.
Minipool testing is nothing new, Stramer said. It's used in screening donor blood for HIV and West Nile virus, for example.
After the FDA guidance was issued, however, the Red Cross switched to testing individual blood samples for Zika.
Stramer's team found that over 15 months and tests of nearly 4 million individual samples, screening caught nine samples that were positive for Zika. One was from a person who'd received an experimental Zika vaccine -- meaning eight people had mosquito-transmitted infections.
Of those donations, only four appeared potentially infectious, the researchers said.
The grand total cost of screening approached $42 million, the study found. Put another way, it cost nearly $5.3 million to catch one Zika-positive donation.
The findings are in the May 10 New England Journal of Medicine.
It's not clear what the risk of infection from donor blood is, Stramer said. But there have been four cases, all in Brazil, where people were apparently infected with Zika via blood transfusion. None of them, however, became ill.
"To my knowledge, there have been no [disease] cases from blood transfusions," said Dr. Evan Bloch, of Johns Hopkins University School of Medicine in Baltimore.
Bloch, who wrote an editorial published with the study, agreed with Stramer on the bottom line. Screening donor blood for Zika is reasonable, but the current process is flawed.
"It could be modified to a more rational approach," Bloch said.
Both he and Stramer pointed to the minipool approach, specifically.
Money is not the only issue, according to Stramer. Individual testing takes up lab capacity that is needed for screening blood for other infectious agents, too.
SLIDESHOW
See Slideshow
"We need an approach to testing that is more proportional to the risk," Stramer said.

Copyright © 2018 HealthDay. All rights reserved.
From
Infectious Disease Resources
Health Solutions
From Our Sponsors
Health Solutions
From Our Sponsors
References
SOURCES: Susan Stramer, Ph.D., vice president, scientific affairs, American Red Cross, Gaithersburg, Md.; Evan Bloch, M.B., Ch.B., M.D., assistant professor, pathology, Johns Hopkins University School of Medicine, Baltimore; May 10, 2018, New England Journal of Medicine