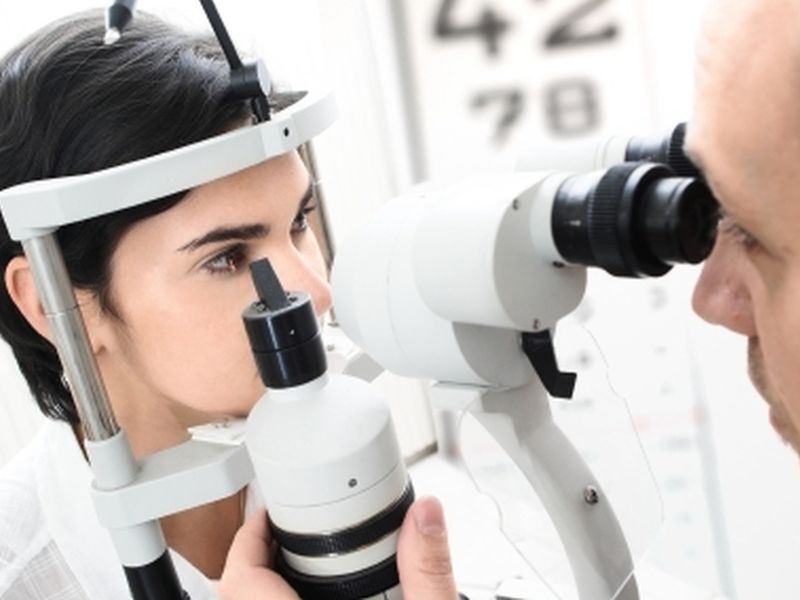 SATURDAY, April 28, 2018 (HealthDay News) -- As the U.S. population ages, vision loss caused by age-related macular degeneration is likely to increase, an ophthalmologist says.
Adults over 50 should get an annual test for the condition, said Dr. Ingrid Scott, a professor of ophthalmology at Penn State College of Medicine.
Blurry or distorted vision could be symptoms of age-related macular degeneration, not just inevitable signs of growing old, she said.
"The symptoms of age-related macular degeneration develop as people get older, and many times people think the symptoms are due to a cataract or are an inevitable part of aging, so they don't go to get a dilated eye examination," Scott said in a school news release.
But the eye disorder is the leading cause of severe vision loss in people age 50 and older in developed countries, she said.
Along with aging, the condition is linked with long-term exposure to risk factors such as cigarette smoking, sunlight and a suboptimal diet. Genetics also play a role.
About 1.7 million Americans 40 and older have age-related macular degeneration, according to Scott.
Whites are at higher risk than blacks, and people with high blood pressure or cholesterol are also at increased risk.
You can help safeguard your vision by getting regular exercise and eating a diet rich in green, leafy vegetables and fish, according to the U.S. National Eye Institute.
Controlling cholesterol and blood pressure, avoiding smoking and protecting your eyes from the sun may also help prevent age-related macular degeneration, Scott said.
-- Robert Preidt

Copyright © 2018 HealthDay. All rights reserved.
SLIDESHOW
See Slideshow
Health Solutions
From Our Sponsors
References
SOURCE: Penn State, news release, April 2018
CONTINUE SCROLLING FOR RELATED SLIDESHOW