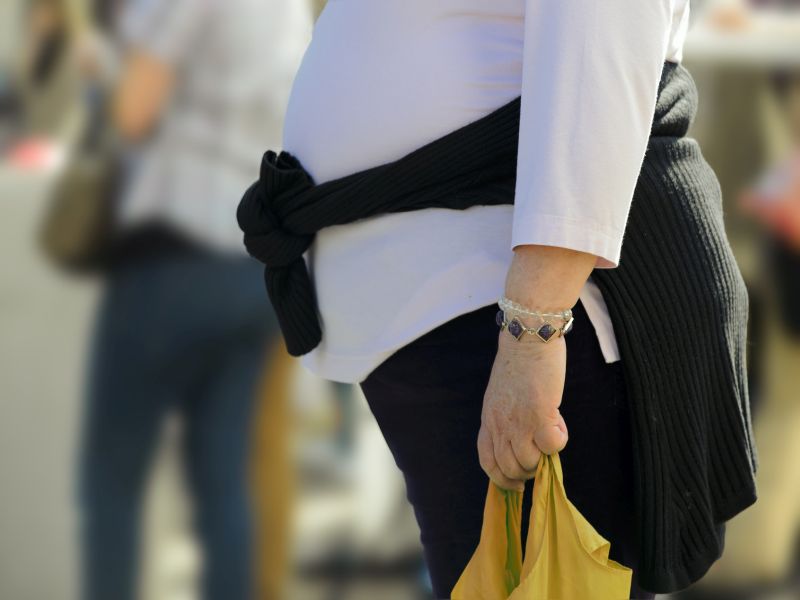 TUESDAY, March 20, 2018 (HealthDay News) -- The pre-pregnancy width of a woman's waist -- but not whether or not she is actually obese -- may be tied to autism risk in her children, new research suggests.
What's behind the association remains unclear, the researchers said. But it could lie in the fat-induced activity of inflammatory chemicals known as cytokines, which are "known to be involved in the development of autism," said the study team led by Dr. Geum Joon Cho.
Cho is a visiting scholar in the department of obstetrics and gynecology at Northwestern University School of Medicine, in Chicago.
According to Cho, waist circumference is an indicator of what's known as "central obesity" -- abdominal fat stored around important organs such as the liver, pancreas and intestines.
As levels of this fat increase, "circulating immune system proteins called inflammatory cytokines in pregnant women [also rise] and the inflammation associated with maternal obesity may be related to the development of autism," Cho theorized.
The study was presented March 19 at the annual meeting of the Endocrine Society in Chicago. Research presented at medical meetings is typically considered preliminary until published in a peer-reviewed journal.
In the new study, Cho's team tracked data on more than 36,000 U.S. mothers who had a baby between 2007 and 2008.
During a follow-up that lasted until the end of 2015, just under 1 percent of the children were diagnosed with autism.
However, children born to women with a waist circumference of 31.5 inches or more before pregnancy were 65 percent more likely to have autism than those born to mothers with smaller pre-pregnancy waists, Cho's team found.
Intriguingly, obesity itself -- defined by body mass index (BMI) -- was not associated with increased risk of autism. BMI is an estimate of body fat based on weight and height.
"However, BMI is based on weight, and does not differentiate between fat mass and lean mass," Cho noted in a meeting news release. In other words, this measure of obesity cannot speak to where in the body fat is accumulating.
Instead, waist circumference is the best way to measure this deep abdominal fat -- the type that's linked to systemic inflammation, Cho said.
"Both intrauterine inflammation and fetal brain inflammation are implicated in the development of autism," noted Cho, who is also an associate professor of obstetrics and gynecology at the Korea University College of Medicine, in Seoul.
Two experts in obesity and autism who weren't involved in the study stressed that autism's origins remain complex.
The new study suggests "that it is not weight itself, but the inflammatory cascade caused by increased central obesity that seems responsible," said Dr. Mitchell Roslin. He's chief of obesity surgery at Lenox Hill Hospital in New York City.
Dr. Victor Fornari directs child and adolescent psychiatry at Zucker Hillside Hospital, in Glen Oaks, N.Y.
He said that while the new findings are intriguing, they cannot confirm cause-and-effect. While there may be a "possible link" between maternal waist size and autism, Fornari said, the actual cause of autism "remains unknown."
Cho agreed, adding that further research is needed "to evaluate whether altering maternal waist circumference would lessen the risk of the development of autism in offspring."
-- Robert Preidt

Copyright © 2018 HealthDay. All rights reserved.
SLIDESHOW
See Slideshow
Health Solutions
From Our Sponsors
References
SOURCES: Mitchell Roslin, M.D., chief, obesity surgery, Lenox Hill Hospital, New York City; Victor Fornari, M.D., director, child and adolescent psychiatry, Zucker Hillside Hospital, Glen Oaks, N.Y., and Cohen Children's Medical Center, New Hyde Park, N.Y.; Endocrine Society, news release, March 19, 2018