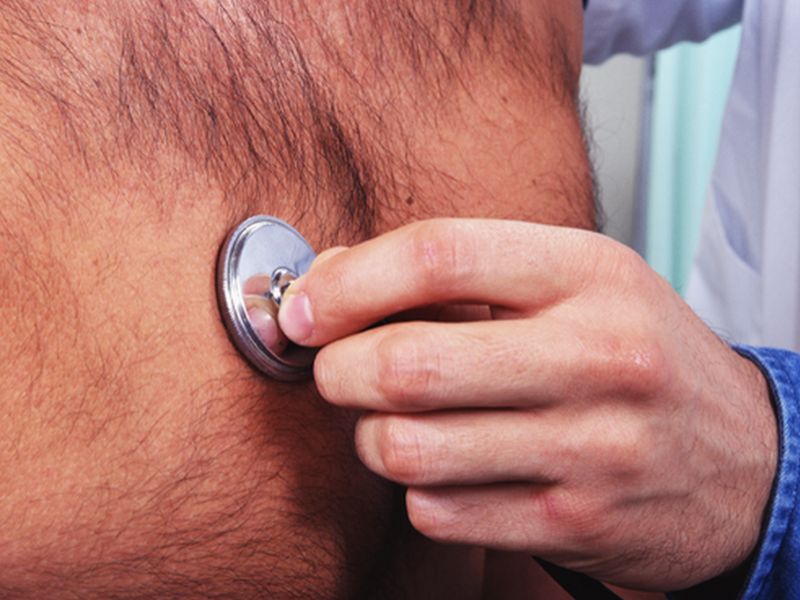 TUESDAY, March 13, 2018 (HealthDay News) -- Long-term, low-level lead exposure may be linked with more than 256,000 premature deaths from heart disease in middle-aged and older Americans each year, according to a new study.
The researchers analyzed data from 14,300 people in the United States, covering nearly 20 years. All participants had a medical exam and a blood test for lead at the start of the study.
The findings revealed a link between low-level exposure and increased risk of premature death. Lead exposure has been associated with hardened arteries, high blood pressure and coronary heart disease, according to the researchers.
"Our study estimates the impact of historical lead exposure on adults currently aged 44 years old or over in the USA, whose exposure to lead occurred in the years before the study began," said study lead author Dr. Bruce Lanphear. He's a professor at Simon Fraser University in British Columbia, Canada.
Historical exposure occurs from lead present in the environment because of past use in fuel, paint and plumbing. There's also ongoing exposure from foods, emissions from industrial sources and contamination from lead smelting sites and lead batteries, the researchers explained.
"Today, lead exposure is much lower because of regulations banning the use of lead in petrol, paints and other consumer products so the number of deaths from lead exposure will be lower in younger generations," Lanphear said.
But efforts to reduce environmental lead exposure is still vital, he said.
"Our study calls into question the assumption that specific toxicants, like lead, have 'safe levels,'" Lanphear said. Rather, he said, it "suggests that low-level environmental lead exposure is a leading risk factor for premature death in the USA, particularly from cardiovascular disease."
The findings were published online March 12 in The Lancet Public Health journal.
Stemming the risk requires a range of public health measures, Lanphear said in a journal news release, such as "abating older housing, phasing out lead-containing jet fuels, replacing lead-plumbing lines and reducing emissions from smelters and lead battery facilities."
Dr. Philip Landrigan, a professor at the Icahn School of Medicine at Mount Sinai in New York City, wrote an editorial published with the study.
"A recurrent theme in lead poisoning research has been the realization that lead has toxic effects on multiple organ systems at relatively low levels of exposure previously thought to be safe," Landrigan wrote. "A key conclusion to be drawn from this analysis is that lead has a much greater impact on cardiovascular mortality than previously recognized."
-- Robert Preidt

Copyright © 2018 HealthDay. All rights reserved.
QUESTION
See Answer
Health Solutions
From Our Sponsors
References
SOURCE: The Lancet Public Health, news release, March 12, 2018