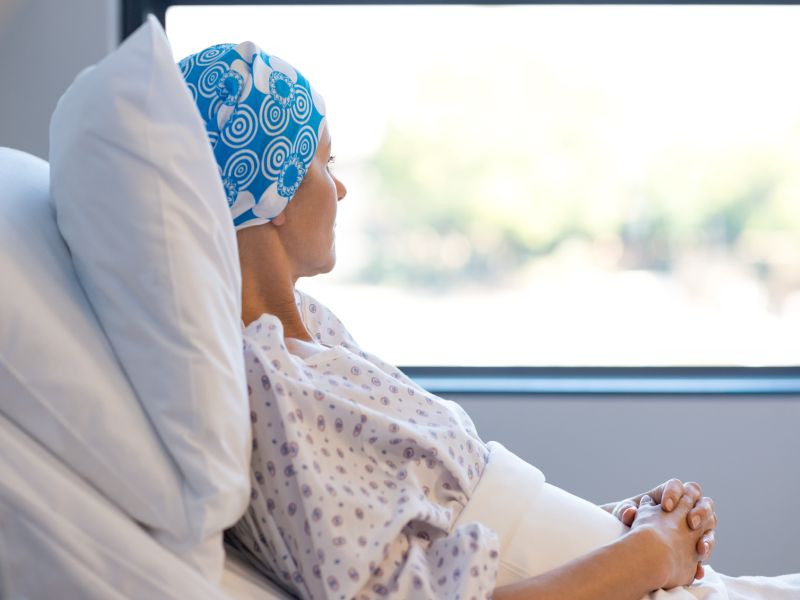 MONDAY, March 12, 2018 (HealthDay News) -- Two classes of blood pressure drugs show promise in preventing heart complications caused by chemotherapy for breast cancer, researchers report.
One in four women who receives the chemo drug Herceptin develops potentially dangerous heart problems. However, the drug is highly effective at treating an aggressive form of breast cancer called HER2-positive, the scientists added.
"We don't want to avoid this exceptionally effective treatment just because it might cause damage to the heart," said study chair Dr. Maya Guglin, of the University of Kentucky's Heart and Vascular Institute.
The American Heart Association has warned doctors and patients to consider the heart risks of Herceptin when developing a treatment plan for HER2-positive breast cancer.
Guglin and colleagues found that two classes of drugs -- ACE inhibitors and beta blockers -- did not help protect the hearts of patients who received Herceptin alone.
But they did protect the hearts of patients who also received another chemotherapy drug called doxorubicin before they received Herceptin.
In those patients, heart problems occurred in 37 percent of patients who received ACE inhibitors and 31 percent of those who received beta blockers. That compared with 47 percent of patients who didn't receive either type of drug.
"The data clearly demonstrated that, for patients with HER2-positive breast cancer taking both doxorubicin and Herceptin, adding either an ACE inhibitor or a beta blocker to the treatment regimen can significantly offset the chance of heart problems," Guglin said in a university news release.
While the study offers some clarity about treatment options, Guglin said further research is needed before doctors consider this a new standard of care.
The U.S. National Cancer Institute-funded study was presented Sunday at the annual meeting of the American College of Cardiology in Orlando, Fla. Research presented at meetings is usually considered preliminary until published in a peer-reviewed medical journal.
-- Robert Preidt

Copyright © 2018 HealthDay. All rights reserved.
SLIDESHOW
See Slideshow
Health Solutions
From Our Sponsors
References
SOURCE: University of Kentucky, news release, March 11, 2018