Latest Women's Health News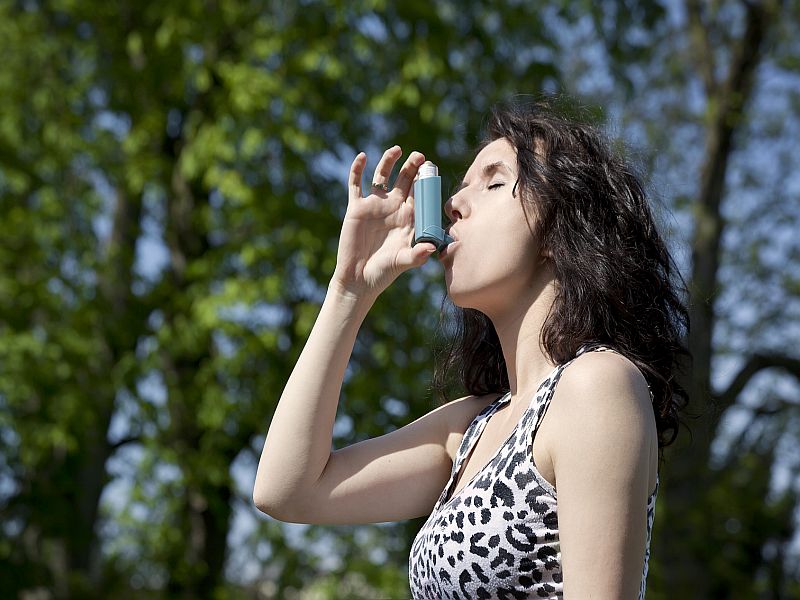 MONDAY, Feb. 26, 2018 (HealthDay News) -- There may be a link between asthma in women and changes in levels of female hormones such as estrogen and progesterone, researchers report.
That could help explain why asthma is more common in boys than girls in childhood, but more common in females after puberty, according to the Scottish investigators.
They reviewed more than 50 studies of more than 500,000 women with asthma from puberty to age 75. They found that starting to have periods before age 11 and having irregular periods were associated with a higher risk of asthma.
But the study did not prove that female hormones caused asthma risk to rise; it only showed an association.
The researchers also found that women had a higher risk of asthma at the onset of menopause than before menopause, according to the study.
"Asthma and allergy symptoms are often affected by life events such as puberty and menopause, but the reasons behind this are unclear," said study leader Nicola McCleary, from the University of Edinburgh's Asthma UK Centre for Applied Research.
"In carrying out this systematic review, we noted that there were many differences between studies investigating hormonal treatments in terms of the type and dose of hormone, and the way patients took the treatment," she said in a university news release.
"This made it difficult to draw firm conclusions from the results," McCleary added. "We are now undertaking a project to clarify the role of contraceptives and HRT [hormone replacement therapy] in asthma and allergy symptoms."
The findings were published recently in the Journal of Allergy and Clinical Immunology.
-- Robert Preidt

Copyright © 2018 HealthDay. All rights reserved.
QUESTION
See Answer
Health Solutions
From Our Sponsors
References
SOURCE: University of Edinburgh, news release, Feb. 15, 2017
CONTINUE SCROLLING FOR RELATED SLIDESHOW