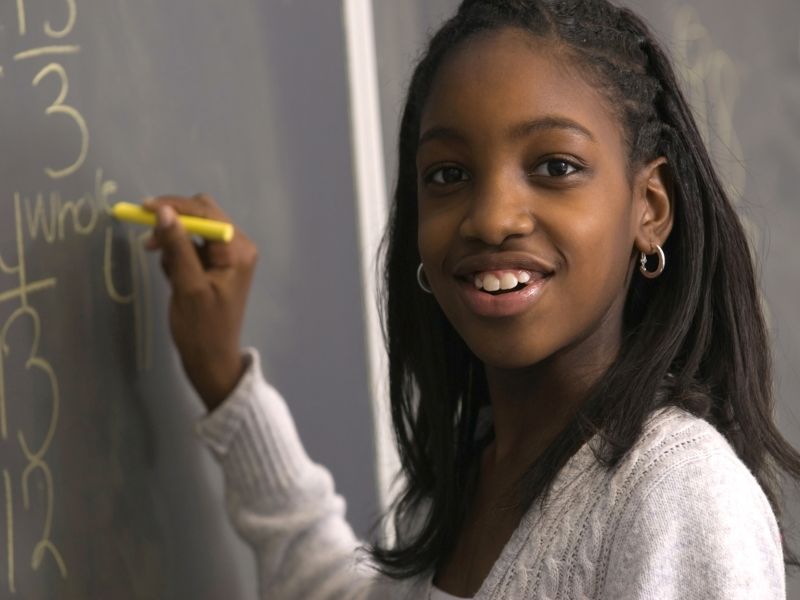 MONDAY, Jan. 29, 2018 (HealthDay News) -- It's said that a positive attitude can help kids do better in math. Now, a new study shows how that connection adds up in the brain.
"Attitude is really important," said lead author Lang Chen, a postdoctoral scholar in psychiatry and behavioral sciences at Stanford University. "Based on our data, the unique contribution of positive attitude to math achievement is as large as the contribution from IQ."
It's long been observed that children who are interested in math and believe they're good at it tend to get higher marks in the subject.
In this study, Chen and his colleagues assessed 240 elementary school students, ages 7 to 10. They also conducted MRI brain scans in a subset of these children as they did arithmetic problems.
The scans showed a link between a positive attitude about math and better function of the hippocampus -- a brain area that plays an important role in learning and memory -- while doing math.
The researchers weren't able to determine how much a student's prior success in math contributed to a positive attitude, however.
"We think the relationship between positive attitude and math achievement is mutual, bidirectional," Chen said in a university news release.
"We think it's like bootstrapping: A good attitude opens the door to high achievement, which means you then have a better attitude, getting you into a good circle of learning," Chen explained. "And it can probably go the other way and be a vicious circle, too."
The study may point to new ways to help students who are struggling at school, said study senior author Vinod Menon, a Stanford professor of psychiatry and behavioral sciences.
"Typically, we focus on skill learning in individual academic domains, but our new work suggests that looking at children's beliefs about a subject and their self-perceived abilities might provide another inroad to maximizing learning," Menon said.
The study was published online Jan. 24 in the journal Psychological Science.
-- Robert Preidt

Copyright © 2018 HealthDay. All rights reserved.
SLIDESHOW
See Slideshow
Health Solutions
From Our Sponsors
References
SOURCE: Stanford University, news release, Jan. 24, 2018