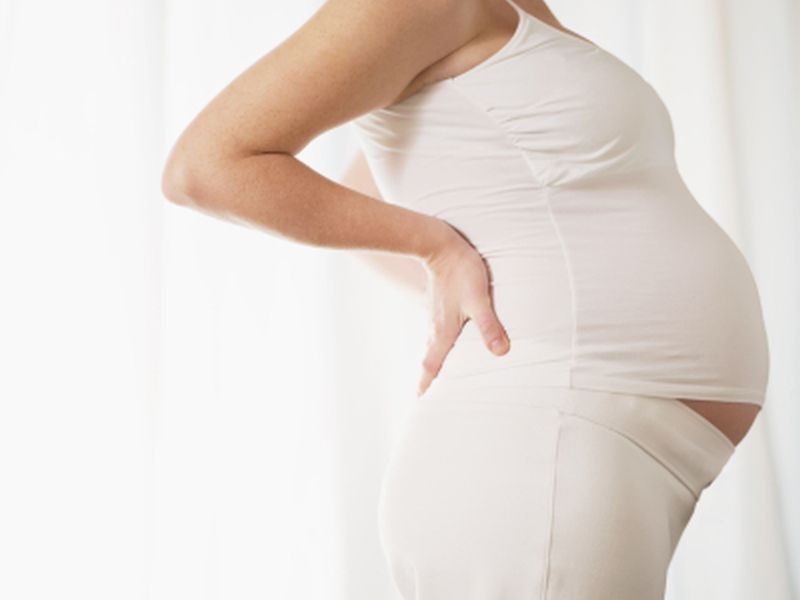 TUESDAY, Jan. 9, 2018 (HealthDay News) -- Millions of women use an IUD as a safe, reliable means of birth control. But a new study finds that in rare cases where conception occurs despite IUD use, the rate of obstetric complications may rise.
"Because of the elevated risks of severe, adverse short-term perinatal complications, we recommend careful monitoring of any women who conceive while using an IUD," said study lead researcher Dr. Gali Pariente. She's in the division of obstetrics and gynecology at Ben-Gurion University of the Negev in Israel.
Pariente's group tracked pregnancy outcomes for almost 222,000 women who delivered babies from 1991 to 2014.
Some women became pregnant despite the use of an IUD -- an intrauterine contraceptive device. There were 203 women who had an IUD removed early in the pregnancy and 149 who retained the IUD throughout the pregnancy.
According to the study, rates of a number of pregnancy complications were higher for women who conceived while using an IUD. These complications included preterm delivery (about 14 percent of women who'd used an IUD vs. just under 7 percent of those who hadn't); bacterial infection (5 percent vs. 0.6 percent); low birth weight babies (11.3 percent vs. 6.6 percent), and miscarriage (2 percent vs. 0.5 percent).
"We believe this is the first report tracking children born to mothers using an IUD over a long time frame," Pariente said in a university news release.
IUDs are the most popular form of reversible birth control worldwide, and the preferred method for 23 percent of women who use contraception, according to a 2015 United Nations report.
Two obstetrics experts in the United States said the study offers women valuable information, but they stressed that IUDs remain a safe form of contraception.
Dr. Jill Rabin is co-chief of ambulatory care for Women's Health Programs at Northwell Health in New Hyde Park, N.Y. She called IUDs "a very reliable method of birth control, but even the best birth control can fail."
In rare instances, an IUD can fail because its position shifts in the uterus, the device is expelled by the body, or if the IUD simply becomes too old, Rabin said.
But failure rates are only about 1 percent, so "women should not be worried," Rabin said.
Dr. Mitchell Kramer is chair of obstetrics and gynecology at Huntington Hospital in Huntington, N.Y. He said that while the concerns highlighted in the study are "important," the findings do not "diminish the importance or reliability of the IUD as an important and efficacious method of contraception.
"It is important that this study is not understood as a condemnation of IUD use," Kramer said, "but simply identifies a specific small group of IUD users who experience contraceptive failure who are at increased perinatal risk that require careful follow-up during prenatal care."
The study is slated for presentation Jan. 9 at a Society for Maternal-Fetal Medicine meeting, in Dallas. Findings presented at medical meetings are typically considered preliminary until published in a peer-reviewed journal.
-- Robert Preidt

Copyright © 2018 HealthDay. All rights reserved.
SLIDESHOW
See Slideshow
Health Solutions
From Our Sponsors
References
SOURCES: Jill Rabin, M.D., co-chief, division of ambulatory care, Women's Health Programs-PCAP Services, Northwell Health, New Hyde Park, N.Y.; Mitchell S. Kramer, M.D., chairman, department of obstetrics and gynecology, Huntington Hospital, Huntington, N.Y.; Ben-Gurion University of the Negev, news release, Jan. 8, 2018