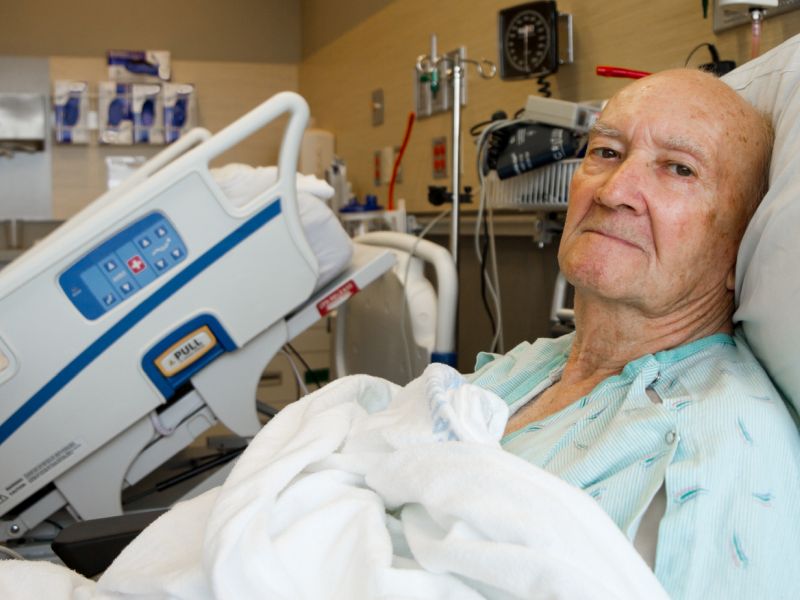 MONDAY, Dec. 11, 2017 (HealthDay News) -- Stuck in the hospital while family and friends are enjoying holiday festivities?
"It's not uncommon for people to have the blues around the holiday season, and being in the hospital can really intensify those feelings," the Rev. Karen Schnell said in a news release from the University of California, Los Angeles. She's director of spiritual care at UCLA Health.
Schnell suggests a number of ways to ease the disappointment.
Start by talking with a doctor, nurse, social worker or chaplain. "They care, and they will listen to how you are feeling," she said.
Also, bring the holidays to your hospital room. Decorate your area with an electric menorah, a nativity scene or holiday decorations. Exchange gifts and celebrate traditions with family and friends who can visit you.
If possible, attend hospital holiday services. If you can't leave your room, ask for a visit from your personal religious leader or a hospital chaplain.
Sending cards, letters, emails or texts to people you miss is another way to ease your blues. It can help boost your sense of connection with loved ones, Schnell suggested.
If you're typically the main organizer during the holidays, let go of your expectations in that regard. Cede the task to someone else this year.
Remember, too, that it's normal to feel sad in such a situation.
"You're not alone," Schnell said. "It's perfectly OK to recognize that it is not a happy time for you."
-- Robert Preidt

Copyright © 2017 HealthDay. All rights reserved.
QUESTION
See Answer
Health Solutions
From Our Sponsors
References
SOURCE: University of California, Los Angeles, news release, Dec. 1, 2017