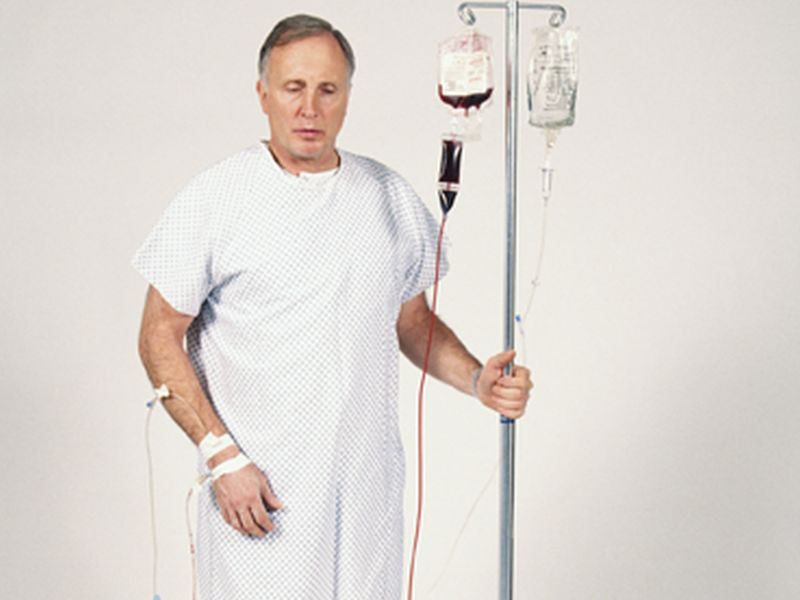 WEDNESDAY, Dec. 6, 2017 (HealthDay News) -- Far fewer opioid painkillers are needed than thought for people who have their gallbladder removed, a new study suggests.
Not only was pain still controlled in these patients following surgery, but the conservative prescribing strategy could help combat the opioid crisis in the United States, the researchers noted. Prescription opioid painkillers include drugs such as OxyContin, Percocet and Vicodin.
"For a long time, there has been no rhyme or reason to surgical opioid prescribing, compared with all the other efforts that have been made to improve surgical care," said study first author Dr. Ryan Howard. He's a resident in the University of Michigan's department of surgery.
"We've been overprescribing because no one had ever really asked what's the right amount. We knew we could do better," Howard said in a university news release.
In the study, Howard's team analyzed data from 170 patients who had gallbladder removal surgery at Michigan Medicine, the university's medical center. The investigators found that the average patient received a prescription of 250 milligrams of opioid painkillers (about 50 pills) after their operation.
However, interviews with 100 of the patients revealed that they actually took an average of only 30 milligrams of opioid painkillers (about six pills) after their surgery. In many cases, their unused pills were still in their medicine cabinets.
Based on that, the researchers developed a much lower opioid prescribing guideline, along with a new patient education program about pain control.
After the new guideline was introduced, the average opioid prescription for the first 200 patients decreased 66 percent, to 75 milligrams (15 pills). And the percentage of patients who received a prescription for non-opioid painkillers -- such as acetaminophen (Tylenol) or ibuprofen (Motrin, Advil) -- more than doubled.
Interviews with 86 of the patients who received the smaller opioid prescriptions revealed that they had the same level of pain control as previous patients who received larger opioid prescriptions.
There are no national guidelines in the United States for surgery-related pain control with opioids, according to the study authors.
But, in the first year after the new opioid prescription guidelines for gallbladder surgery were introduced at Michigan Medicine, more than 13,000 unused opioid pills have been kept out of circulation, Howard said.
The new education guide for patients instructs them to take pain medicines only as long as they have pain, and to take opioid pills only when they have pain that's not controlled by ibuprofen or acetaminophen.
The guide also stresses the need for safe disposal of leftover opioid pills and provides locations across Michigan that accept unused opioid medicines.
The findings were published Dec. 6 in the journal JAMA Surgery.
"Pain is an integral part of surgery -- we cause pain in the short term so in the long term we can help heal you," Howard said.
"Nearly half of the prescriptions surgeons write are for pain medications, but traditionally we haven't gotten any training or guidance in it," he added. "We hope that this framework we've developed can be applied to many more operations."
-- Robert Preidt

Copyright © 2017 HealthDay. All rights reserved.
QUESTION
See Answer
Health Solutions From Our Sponsors
References
SOURCE: University of Michigan, news release, Dec. 6, 2017