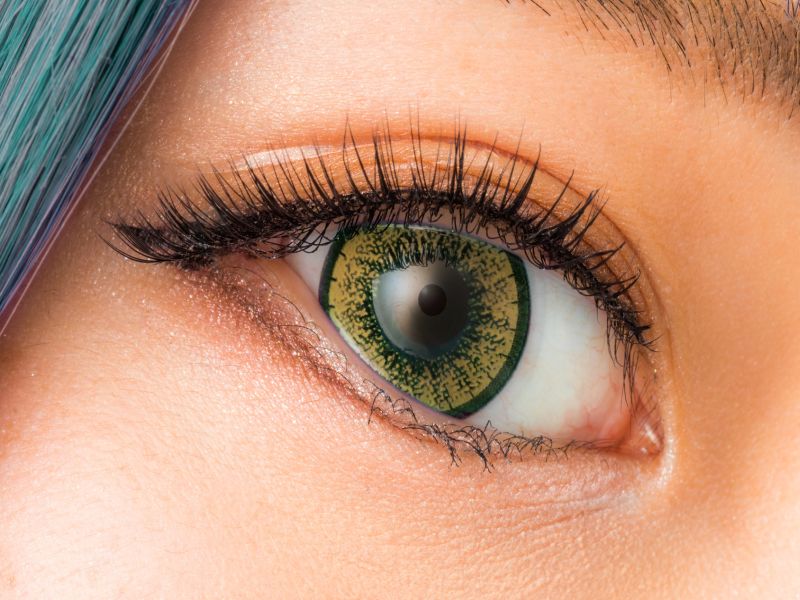 FRIDAY, Oct. 27, 2017 (HealthDay News) -- If you're tempted to buy Halloween-styled contact lenses without a prescription -- don't do it, eye experts warn.
Doing so could lead to serious problems and potentially damage your eyesight, according to the American Optometric Association.
Some decorative lenses are sold illegally at flea markets, beauty salons, convenience stores, national retailers and over the internet.
Never buy contact lenses from these sources, the association says.
"If you can walk in off the street, or log on to a website and buy them without verification of your prescription, the lenses are not being sold legally," said Dr. Glenda Secor, past chair of the association's contact lens and cornea section.
"Even though these are non-corrective lenses, they still pose the same potential health and safety risks as other contact lenses," said Secor.
"When purchased over the counter, decorative contact lenses can put people at risk for bacterial infections, allergic reactions, or even significant damage to the eye's ability to function, with the potential for irreversible sight loss," Secor said in a news release from the group. "Sadly, numerous cases of serious harm have been documented."
The U.S. Food and Drug Administration classifies contact lenses as medical devices. They require a prescription, whether they're meant to correct your vision or to be worn on special occasions such as Halloween.
A 2015 association survey found that 16 percent of Americans have worn non-vision-correcting decorative contact lenses as part of a costume or for other non-medical purposes. More than one-quarter of them bought the lenses without a prescription from a source other than an eye doctor.
-- Robert Preidt

Copyright © 2017 HealthDay. All rights reserved.
QUESTION
See Answer
Health Solutions From Our Sponsors
References
SOURCE: American Optometric Association, news release