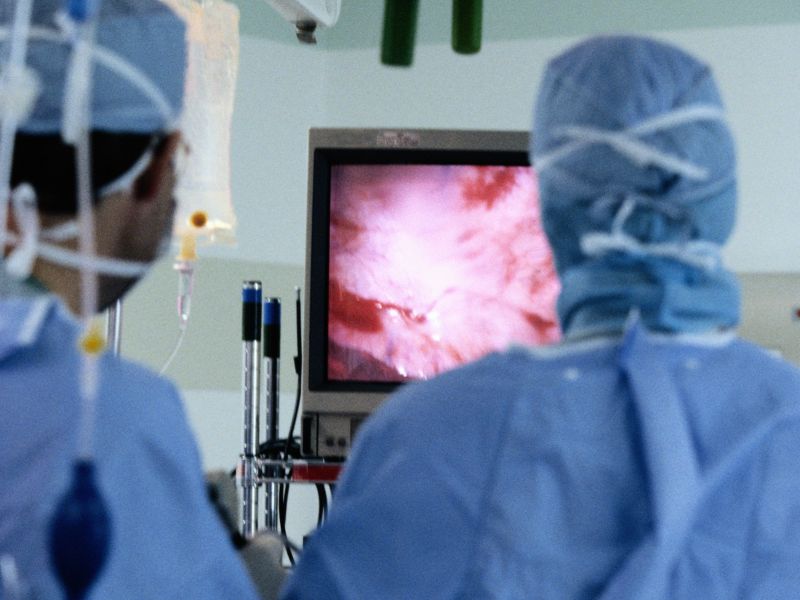 TUESDAY, Oct. 24, 2017 (HealthDay News) -- Patients who have neurosurgery overnight are more likely to have complications than those whose operations occur during the day, a new study finds.
Risk of complications was 50 percent higher when surgeries began between 9 p.m. and 7 a.m., said University of Michigan researchers. They reviewed more than 15,800 neurosurgical procedures and their outcomes.
When accounting for the length of the surgery, the research team found the odds of a complication more than doubled.
Patients in the study underwent neurosurgery in the University of Michigan Health System between 2007 and 2014. There were 785 complications, including mild medication reactions, infections, heart attack and death.
Complications became more common after hours, but not necessarily more severe except in the case of emergency surgeries, the researchers said.
They noted that as it got later in the day, the percentage of elective cases fell while emergency cases increased. It's possible that complications become more likely because patients operated on overnight are sicker, according to the investigators.
The study was published recently in the journal Neurosurgery.
"We need to continue to study this relationship [between after-hours surgery and increased risk of complications] as we aim to minimize surgery-related complications," said study lead author Dr. Aditya Pandey. He is an associate professor of neurological surgery at the university.
Pandey said the findings raise serious questions: Do health systems need to invest more to allow a greater proportion of surgeries during day hours? Should urgent cases be stabilized and operated on during the daytime?
"These are important questions that must be raised as we continue to solidify the relationship between surgical start time and surgical complications," Pandey said in a journal news release.
Previous research has found higher complication rates for off-hour surgeries in other health fields from orthopedics to heart care, the researchers said in background notes.
-- Robert Preidt

Copyright © 2017 HealthDay. All rights reserved.
CONTINUE SCROLLING FOR NEXT NEWS ARTICLE
QUESTION
See Answer
Health Solutions
From Our Sponsors
References
SOURCE: Neurosurgery, news release, Oct. 13, 2017