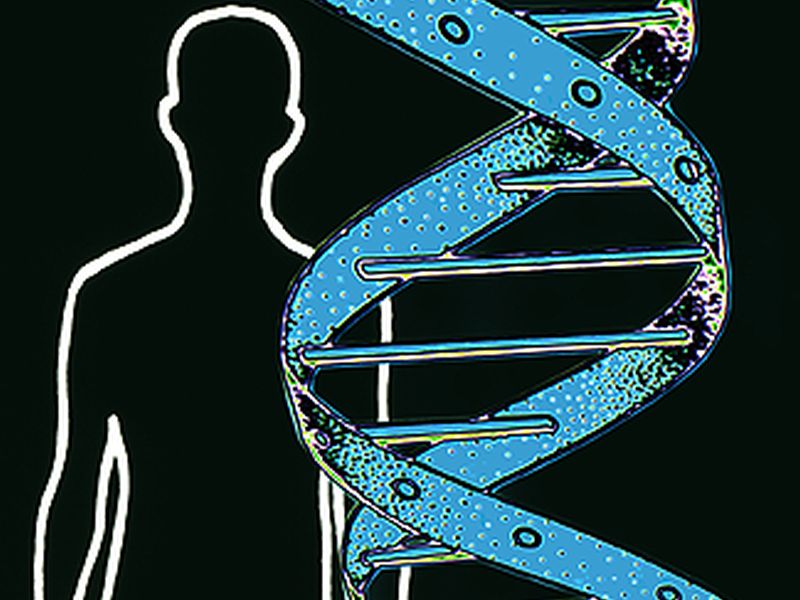 FRIDAY, Oct. 20, 2017 (HealthDay News) -- Depending on the cancer, between one and 10 genetic mutations are needed to trigger the development of tumors, a new study reports.
"We have addressed a longstanding question in cancer research that has been debated since the 1950s: How many mutations are needed for a normal cell to turn into a cancer cell?" said study author Peter Campbell, with the Wellcome Trust Sanger Institute in Cambridge, England.
"The answer is -- a small handful," he added. "For example, about four mutations per patient, on average, drive liver cancers, whereas colorectal cancers typically require 10 or so driver mutations."
The findings, culled from analyses of more than 7,600 tumors from 29 types of cancer, could help lead to more targeted therapies for treatment, the researchers said.
The researchers explained that they developed a way to determine which genes are involved in cancer evolution and how many mutations in those genes drive cancer.
It may someday be possible to use such approaches to identify which mutations are responsible for an individual patient's cancer, the researchers said.
Study co-author Inigo Martincorena is also a research scientist at Wellcome Trust. "In the study, we revealed that around half of these key mutations driving cancer occur in genes that are not yet identified as cancer genes," he said in an institute news release.
"There is already much insight into the most important genes involved in cancer; but there are many more genes yet to be discovered," Martincorena said. "We will need to bring together even larger numbers of cancers studied by DNA sequencing, into the tens of thousands, to find these elusive genes."
The researchers also found that the mutations responsible for cancer are usually well-tolerated by cells in the body. This was surprising because mutations that people inherit from their parents are often poorly tolerated and are generally eliminated over generations, the researchers said.
"This research shows that across cancer types a relatively consistent small number of such mutated genes is required to convert a single normal cell into a cancer cell, but that the specific genes chosen differ according to cancer type," said study co-author Mike Stratton, director of the institute.
"The study also shows that we have not yet identified many of these driver genes, and they will be the target for further searching in the future. This increasingly precise understanding of the underlying changes that result in cancer provides the foundation for the discovery and use of targeted therapies that treat the disease," Stratton said.
The study was published Oct. 19 in the journal Cell.
-- Robert Preidt

Copyright © 2017 HealthDay. All rights reserved.
SLIDESHOW
See Slideshow
Health Solutions
From Our Sponsors
References
SOURCE: Wellcome Trust Sanger Institute, news release, Oct. 19, 2017