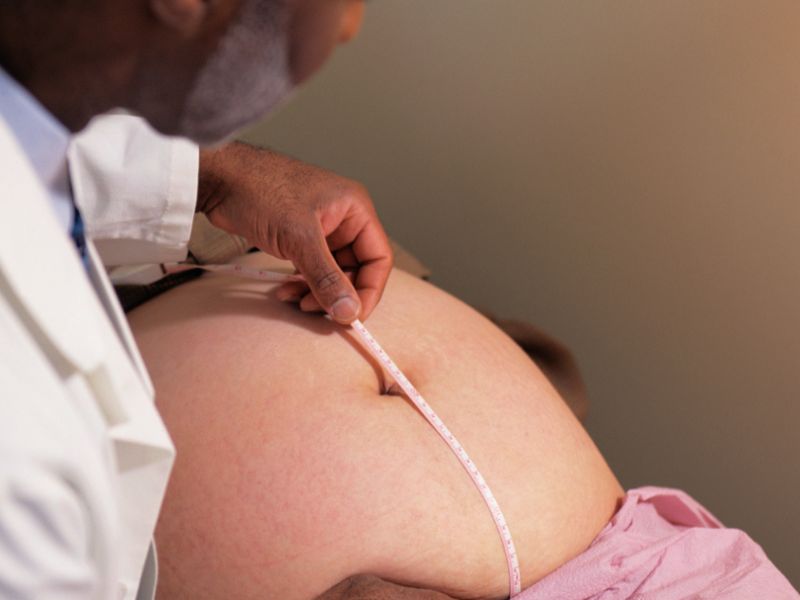 THURSDAY, Oct. 19, 2017 (HealthDay News) -- Lying down after an epidural increases a first-time mother's chances of having a normal birth, a new study suggests.
With an epidural, a tube is inserted into a space below the spinal cord, and small doses of painkillers can be given during childbirth.
More than 50 percent of U.S. women in labor have an epidural for pain relief, according to the American Pregnancy Association.
But having an epidural increases the risk of having to use instruments -- such as forceps or suction -- during childbirth. It's been suggested that lying down after receiving an epidural may improve the likelihood of a spontaneous birth, the British researchers said.
To investigate that theory, the study authors looked at nearly 3,100 first-time mothers in British hospitals. The women 16 and older, and received a low-dose epidural while in labor. About half laid down afterwards, while half stayed in an upright position.
About 41 percent of those in the lying down group had a spontaneous birth, compared with about 35 percent of those in the upright group. There were no short- or long-term disadvantages for mothers or infants in either group, the researchers said.
The report by Peter Brocklehurst, from the University of Birmingham, and colleagues was published Oct. 18 in the BMJ.
Lying down "appears to be easy and cost-free to adopt. This evidence will allow pregnant women, in consultation with their health care providers, to make informed choices about their position in the second stage of labor," the study authors said in a journal news release.
-- Robert Preidt

Copyright © 2017 HealthDay. All rights reserved.
SLIDESHOW
See Slideshow
Health Solutions
From Our Sponsors
References
SOURCE: BMJ, news release, Oct. 18, 2017