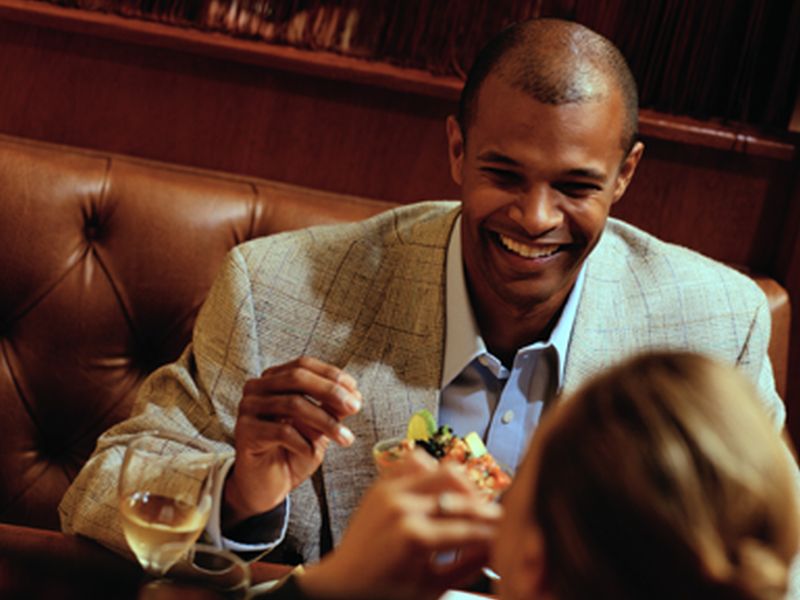 TUESDAY, Oct. 17, 2017 (HealthDay News) -- Voice pitch plays a role in your ability to hear someone in a crowded setting, British researchers say.
This process is called selective attention. It was known that selective attention occurs in a part of the brain called the auditory cortex, which processes speed information. But what triggers it was unclear.
"Humans excel at selectively listening to a target speaker when there are a lot of background noises, such as many competing voices," explained study author Tobias Reichenbach.
"In this din of chatter, the auditory cortex switches into action and with laser focus, processes information that enables us to zone in on one conversation. But how these selective process works have been debated," said Reichenbach, of Imperial College London's bioengineering department.
In experiments, 14 volunteers listened to competing conversations while electrodes were fitted to their heads. The researchers discovered that a group of neurons in the brain's auditory stem play a role in selective attention. The auditory stem is located below the auditory cortex.
Specifically, these neurons respond more to the pitch of the voice of a person someone is trying to listen to than to the pitch of other voices.
"Our study is showing us that the pitch of the speaker's voice we want to focus on is an important cue that is used in the auditory brainstem to focus on a target speaker. This helps us to concentrate on a voice while filtering out all the background noise," Reichenbach explained in a university news release.
This line of research could lead to hearing aids that are better able to filter out background noise, which can be a problem for hearing-impaired people in noisy places.
The study was published recently in the journal eLife.
-- Robert Preidt

Copyright © 2017 HealthDay. All rights reserved.
QUESTION
See Answer
Health Solutions
From Our Sponsors
References
SOURCE: Imperial College London, news release, Oct. 10, 2017