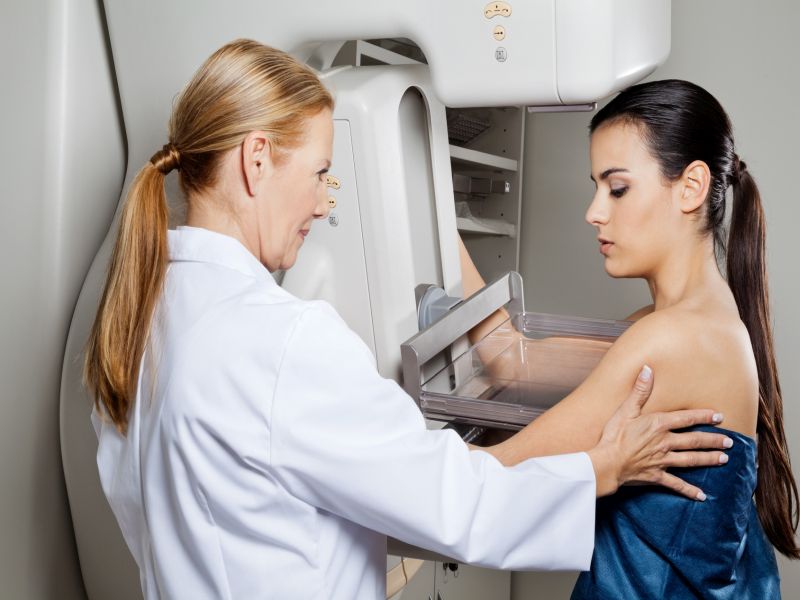 FRIDAY, Oct. 13, 2017 (HealthDay News) -- Waiters, contractors and other employees of America's small businesses are more likely to miss out on cancer screening, mostly because of a lack of insurance, new research shows.
"Workers employed at smaller organizations had substantially lower breast, cervical and colorectal cancer screening rates" compared to people working at larger corporations or organizations, American Cancer Society (ACS) researchers reported.
And poorer insurance coverage accounted for much of these differences, said the team led by ACS researcher Stacey Fedewa.
One breast cancer specialist who reviewed the findings said the issue is an important one, because mammograms, colonoscopies and other screens can save lives -- not to mention health care dollars.
So it's crucial to "find ways to ensure that workers in smaller companies have access to health care," said Dr. Stephanie Bernik, chief of surgical oncology at Lenox Hill Hospital in New York City. "This is a complicated problem, as some smaller businesses cannot afford to provide insurance to their workers due to the rising cost of premiums."
In the new report, the ACS team tracked 2010, 2013 and 2015 federal government data. The investigators found that, overall, screening rates for U.S. workers were 84 percent for cervical cancer, about 69 percent for breast cancer and 57 percent for colon cancer.
But those numbers fell precipitously for employees at companies with fewer than 25 workers -- they were much less likely be screened than those at companies with 500 or more workers.
Fedewa's team also found that people in food service, construction, production and sales occupations were less likely to be up to date with cervical screening (26 percent less likely), breast screening (28 percent) and colon cancer screening (30 percent) than people working in the health care industry, for example.
The differences in cancer screening rates among workers were mostly due to lower income and lack of insurance, the study authors said.
Dr. Cynara Coomer directs the Comprehensive Breast Center at Staten Island University Hospital, in New York City. Reading over the findings, she agreed that a number of factors -- lack of insurance, transportation issues, education -- keep many Americans from cancer screening.
"As health care professionals, we need to strive to educate all communities about the importance of screening for certain cancers," she said. "In addition, we need to find a solution to provide people of all socioeconomic levels access to medical care."
The findings were published Oct. 13 in the journal Preventive Medicine.
-- Robert Preidt

Copyright © 2017 HealthDay. All rights reserved.
SLIDESHOW
See Slideshow
Health Solutions
From Our Sponsors
References
SOURCES: Stephanie Bernik, M.D., chief, surgical oncology, Lenox Hill Hospital, New York City; Cynara Coomer, M.D., director chief of breast surgery and director, Comprehensive Breast Center, Staten Island University Hospital, New York City; American Cancer Society, news release, Oct. 12, 2017