Latest Mental Health News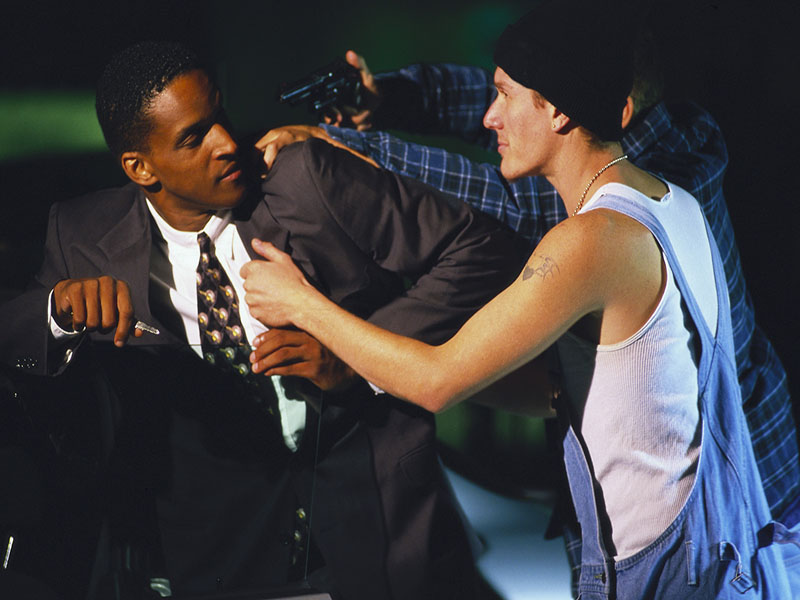 TUESDAY, Oct. 10, 2017 (HealthDay News) -- In a finding that challenges the belief that stress heightens your ability to spot danger, researchers report it did the opposite in lab experiments.
"Stress does not always increase perceptions of danger in the environment, as is often assumed," said lead study author Candace Raio. She is a postdoctoral researcher at New York University.
"In fact, our study shows that when we are under stress, we pay less attention to changes in the environment, potentially putting us at increased risk for ignoring new sources of threat," Raio noted in a university news release.
In the study, volunteers viewed images on a computer screen. The appearance of some images were coupled with a mild, electric shock to the wrist, while other images were not paired with a shock.
A day later, half of the participants underwent a procedure designed to induce stress. The "stress group" placed their arm in an ice-water bath for a few minutes, which elevated two known stress hormones -- alpha-amylase and cortisol.
Later, all of the volunteers repeated the threat-conditioning procedure on the computer. However, this time the cues switched: the earlier "threatening" cue no longer predicted a shock to the wrist, but the formerly "safe" cue did.
While the study participants viewed the images, the scientists collected physiological responses, to measure how individuals anticipated the outcome of each cue.
Those in the stress group were less likely to change their responses to threats than were those in the other group, an indication that stress impaired their ability to be flexible in detecting new threats, the study authors said.
"Stress can reduce the flexibility of our responses to threats by impairing how well we track and update predictions of potentially dangerous circumstances," Raio explained.
The study was published online recently in the Proceedings of the National Academy of Sciences.
-- Robert Preidt

Copyright © 2017 HealthDay. All rights reserved.
QUESTION
See Answer
Health Solutions
From Our Sponsors
References
SOURCES: New York University, news release, Oct. 2, 2017