Latest Mental Health News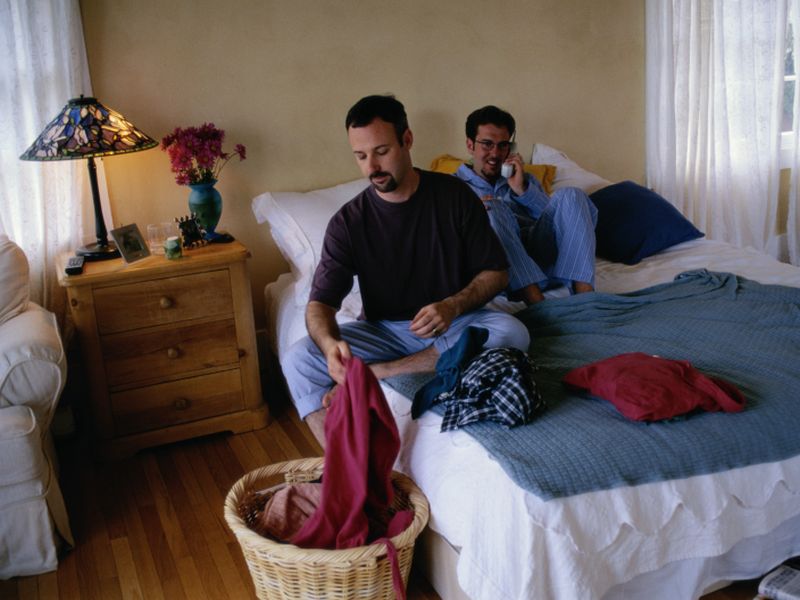 MONDAY, Oct. 9, 2017 (HealthDay News) -- Work and home life suffer when people in same-sex relationships try to hide their sexual orientation from co-workers, a new study finds.
"Hiding your sexual orientation can be thought of as a demand of the job, in that you're having to hide it and devise strategies, from using different pronouns, not mentioning your spouse, or not including your spouse in work-related parties or other functions," said study first author Rachel Williamson. She is a doctoral candidate in industrial-organizational psychology at the University of Georgia.
"The efforts required to hide sexual orientation from a supervisor impact the partner's family satisfaction. The partner being less satisfied at home explains why the partner is in turn experiencing this family interference with their work," she said in a university news release.
The study included 89 same-sex couples.
According to study co-author Malissa Clark, "There are many reasons an employee may hide these details about their lives from their co-workers or supervisor, as well as decide who they disclose to and why, all of which are sources of stress."
Clark, an assistant professor of psychology, said that both men and women benefited when they disclosed their sexual orientation at work. But men experienced more negative consequences when they weren't fully open about their sexual orientation, she said.
Williamson said, "Our results show why it's important that organizations foster an open culture and allow people of sexual minority status to feel comfortable disclosing their sexual orientation, that it helps not only their own well-being, but that it impacts their partner."
Findings from the study were published online recently in the Journal of Vocational Behavior.
-- Robert Preidt

Copyright © 2017 HealthDay. All rights reserved.
SLIDESHOW
See Slideshow
Health Solutions
From Our Sponsors
References
SOURCE: University of Georgia, news release, September 2017