Latest Mental Health News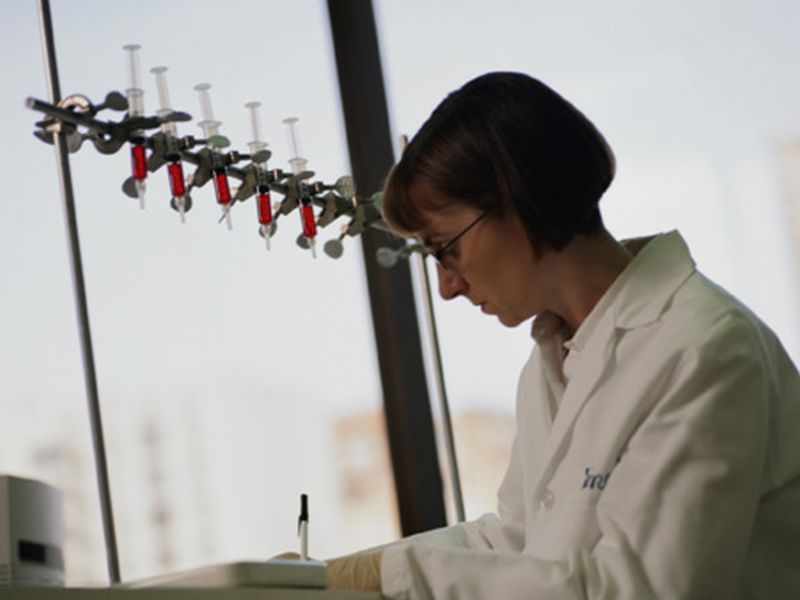 MONDAY, Oct. 2, 2017 (HealthDay News) -- Attempting to speed up drug detection, scientists from Korea say they have developed a portable, rapid urine test for amphetamines.
The experimental test features a wireless sensor and smartphone app. It can detect amphetamines, or speed, in a drop of urine within seconds, its developers said.
The prototype device is small enough to be worn as a bracelet, is highly sensitive with a low risk for false-positive results, and costs about $50 to produce, according to their proof-of-concept design.
The report was published Sept. 28 in the journal Chem.
"Conventional drug detection generally use techniques that require long operation time, sophisticated experimental procedures, and expensive equipment with well-trained professional operators," said co-senior author Joon Hak Oh. "Moreover, they are not usually portable."
Oh heads an organic electronics laboratory at Pohang University of Science and Technology.
"Our method is a new type of drug sensor that can solve all these problems at once," Oh said in a journal news release.
On-site amphetamine testing could potentially prevent additional crimes or accidents caused by drug abuse, said Ilha Hwang, a scientist from the same university who collaborated on the project.
"For example, breathalyzers are effective at catching drunk drivers on the spot, thereby preventing accidents," Hwang said. "We hope that our sensor may have a similar effect with people who abuse amphetamines."
But before the device can be marketed, further testing in clinical settings is needed, the researchers said.
-- Robert Preidt

Copyright © 2017 HealthDay. All rights reserved.
CONTINUE SCROLLING FOR NEXT NEWS ARTICLE
QUESTION
See Answer
Health Solutions
From Our Sponsors
References
SOURCE: Chem, news release, Sept. 28, 2017