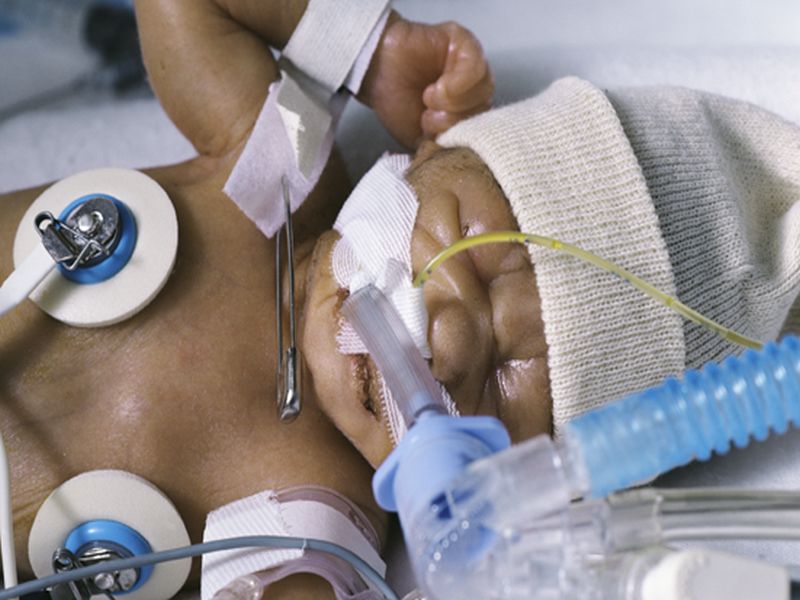 THURSDAY, Sept. 21, 2017 (HealthDay News) -- Premature births cost U.S. employer-sponsored health plans billions of dollars a year, a new study claims.
About 1 in 10 infants in the country are born prematurely (less than 37 weeks gestation), putting them at increased risk for birth defects and long-term health problems.
Employer-sponsored health plans spent at least $6 billion extra on premature infants born in 2013, and a large part of that was for infants with major birth defects. Infants with major birth defects accounted for less than 6 percent of the premature births, but one-quarter of the costs.
"The contribution of this study is to start to tweak out the contribution of birth defects to that overall cost burden so we can start to prioritize efforts at prevention of both preterm births and birth defects," said study co-lead author Norman Waitzman, chair of the department of economics at the University of Utah.
"This is a multibillion-dollar burden. In order to prioritize interventions, we have to have an accurate estimate of what the costs are and how those are broken down because often times interventions are tailored to specific populations," he explained in a university news release.
Women can take steps to reduce the risk of preterm birth and birth defects, according to co-lead author Scott Grosse, a research economist at the National Center on Birth Defects and Developmental Disabilities, part of the U.S. Centers for Disease Control and Prevention.
"Before getting pregnant, women should talk to their doctor and follow their guidance about eating healthy, including enough folic acid, and avoiding tobacco and alcohol around the time of conception as well as throughout pregnancy," Grosse said.
The study was published Sept. 21 in the journal Pediatrics.
-- Robert Preidt

Copyright © 2017 HealthDay. All rights reserved.
SLIDESHOW
See Slideshow
Health Solutions
From Our Sponsors
References
SOURCE: University of Utah, news release, Sept. 21, 2017