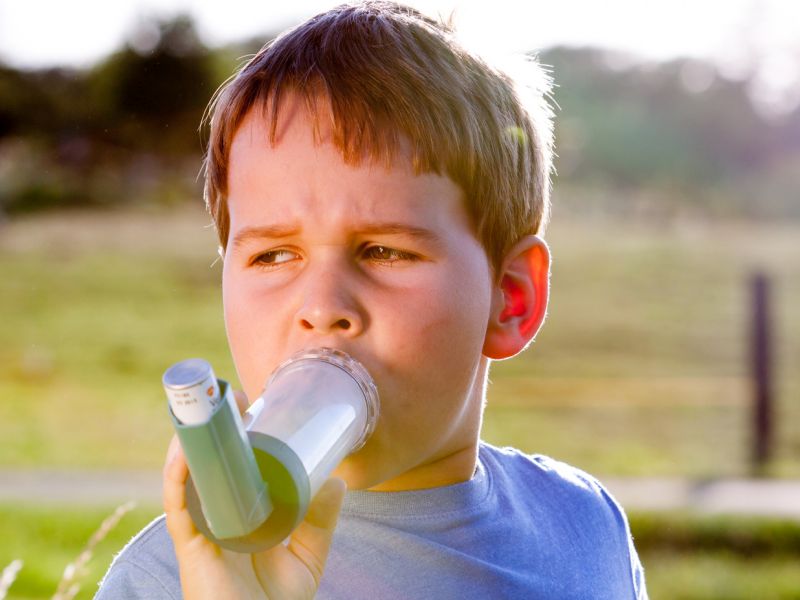 TUESDAY, Sept. 19, 2017 (HealthDay News) -- Kids who develop respiratory infections like colds or sinusitis may have a higher risk of asthma and reduced lung function later in life, a new study says.
Researchers examined data from nearly 155,000 children in Europe. They were followed from birth through ages 4 to 15 years.
Those who had an upper respiratory infection -- such as a cold, sinusitis, laryngitis and tonsillitis -- by age 5 had an increased risk of asthma later in life. Their risk was 1.5 times higher.
Young children who had lower respiratory tract infections such as bronchitis, bronchiolitis, pneumonia and general chest infections saw their asthma risk double or quadruple. They were also more likely to later develop reduced lung function, according to the study.
"These findings support the hypothesis that early life respiratory tract infections may influence the development of respiratory illnesses in the longer term," said study author Dr. Evelien van Meel, from Erasmus MC University Medical Centre in the Netherlands.
"In particular, lower respiratory tract infections in early life seem to have the greatest adverse effect on lung function and the risk of asthma," van Meel said.
The study was presented this week at a meeting of the European Respiratory Society, in Milan, Italy.
Van Meel said it's too soon to say if there's a cause-and-effect relationship. More study is needed to explore whether the infections cause asthma and lower lung function, or whether wheezing and lower lung function make children more likely to get infections.
"Studies that aim to prevent or treat respiratory tract infections at an early stage, perhaps by vaccination, would also help to shed light on this," van Meel said in a society news release.
Researchers also aim to study how medications and exposure to second-hand smoke between respiratory infections may affect lung function and asthma.
Research presented at meetings should be considered preliminary until published in a peer-reviewed medical journal.
-- Robert Preidt

Copyright © 2017 HealthDay. All rights reserved.
SLIDESHOW
See Slideshow
Health Solutions From Our Sponsors
References
SOURCE: European Respiratory Society, news release, Sept. 10, 2017