Latest Exercise & Fitness News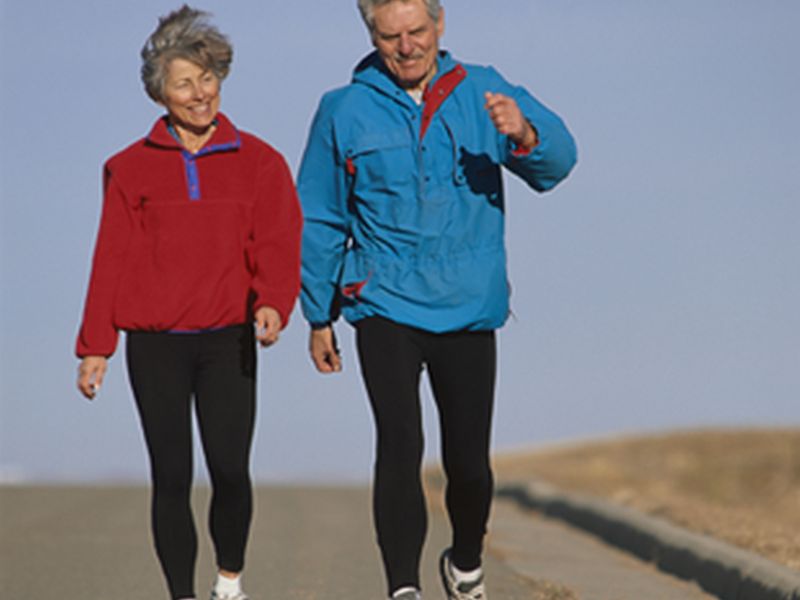 THURSDAY, Sept. 7, 2017 (HealthDay News) -- Want to stay sharp as you age? A healthy lifestyle can help, according to a new American Heart Association/American Stroke Association advisory.
In many people, blood vessels become narrowed or blocked over time. This is called atherosclerosis. And this condition increases the risk of heart attack and stroke. But a healthy lifestyle can reduce the risk of atherosclerosis.
Collected data "convincingly demonstrates that the same risk factors that cause atherosclerosis are also major contributors to late-life cognitive [mental] impairment and Alzheimer's disease," advisory writing group chair Dr. Philip Gorelick said in an association news release.
"By following seven simple steps -- Life's Simple 7 -- not only can we prevent heart attack and stroke, we may also be able to prevent cognitive impairment," he said. Gorelick is a vascular neurologist at Mercy Health Hauenstein Neurosciences in Grand Rapids, Mich.
Life's Simple 7 was developed by the American Heart Association (AHA). The program encourages people to: manage blood pressure; control cholesterol; keep blood sugar normal; be physically active; eat a healthy diet; lose excess weight; and avoid smoking.
It's crucial to take these steps to protect your brain as early as possible because atherosclerosis can begin in childhood, according to the AHA.
"Studies are ongoing to learn how heart-healthy strategies can impact brain health even early in life," Gorelick said. Further research is required, but "the outlook is promising," he added.
The advisory's conclusion that following Life's Simple 7 may help people keep their brain healthy into old age is based on a review of 182 published studies.
If current trends continue, about 75 million people worldwide could have dementia by 2030, according to the advisory, which was published Sept. 7 in the journal Stroke.
"Policy makers will need to allocate health care resources for this," Gorelick said. Tracking rates of dementia in areas where public health efforts are improving heart health "could provide important information about the success of such an approach and the future need for health care resources for the elderly," he noted.
-- Robert Preidt

Copyright © 2017 HealthDay. All rights reserved.
QUESTION
See Answer
Health Solutions
From Our Sponsors
References
SOURCE: American Heart Association, news release, Sept. 7, 2017