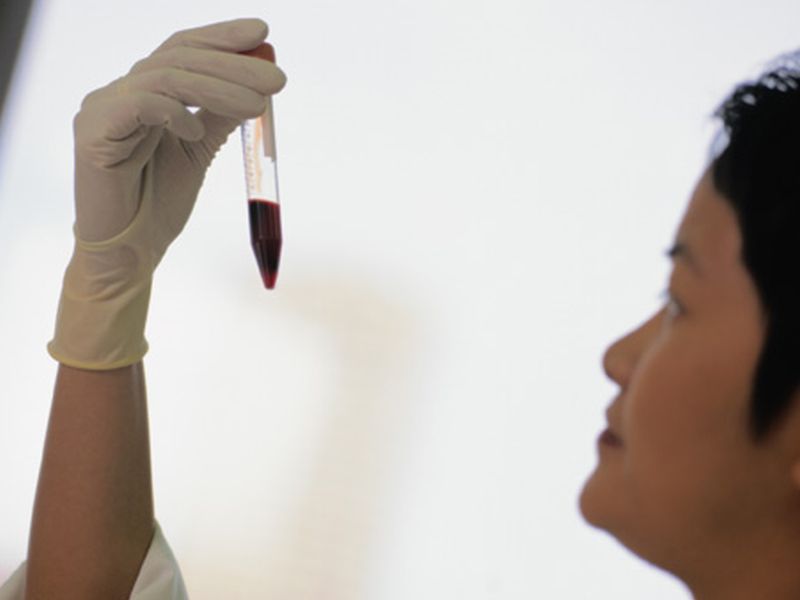 By Karen Pallarito
HealthDay Reporter
TUESDAY, Aug. 22, 2017 (HealthDay News) -- Are new medicines for people with out-of-control cholesterol wildly overpriced? It's a question that's sparking debate among consumers and providers of care.
Now, researchers at the University of California, San Francisco (UCSF) report that the price of these drugs -- called PCSK9 inhibitors -- would have to be slashed by a whopping 71 percent to be deemed cost-effective.
PCSK9 inhibitors are a relatively new class of medicines for treating patients whose LDL (bad) cholesterol isn't well-controlled on statins or who cannot tolerate statins. Lipitor (atorvastatin) and Crestor (rosuvastatin) are examples of first-line statins doctors typically prescribe to patients with high cholesterol.
The UCSF team didn't question whether these new medicines are effective in reducing heart attacks and strokes.
"These are super awesome drugs, they really work," said study co-author Dr. Kirsten Bibbins-Domingo.
But the price is "far in excess" of what would be considered a reasonable cost for the clinical benefit they provide, added Bibbins-Domingo, a UCSF professor of medicine, epidemiology and biostatistics.
The list price of these newer PCSK9 drugs is upwards of $14,000 a year per patient.
Dr. Kim Allan Williams, who was not involved in the study, is past president of the American College of Cardiology. He said some doctors have a difficult time with such studies because they compare patients' lives and "events" -- such as heart attack and stroke -- versus dollars spent on these medicines.
The new study doesn't change his view of the value of the PCSK9 inhibitor class.
"No one's giving those drugs unless the patient is incapable of getting to the target [level of LDL cholesterol]," said Williams, who is chief of cardiology at Rush University Medical Center in Chicago. "You're only going to use it for a situation where you have no choice."
Because the study is based on list prices, not what patients actually pay, it's also "difficult to analyze the cost-effectiveness when [you] don't know exactly what the cost is," Williams added.
He said he's had patients with copays of $380 a month and others who had zero copays because the cost was completely covered by insurance. He worries, though, that poor patients may not be offered the same access to these medicines.
The CSF researchers designed the study to find out how much bang for the buck these drugs actually provide.
Their study updates a prior cost-effectiveness analysis using current list prices as well as results of a recent clinical trial. That trial demonstrated the clinical effectiveness of Repatha (evolocumab), one of two PCSK9 inhibitors approved by the U.S. Food and Drug Administration, in reducing the risk of heart attack and stroke.
Based on a simulation involving 8.9 million adults who would meet trial criteria, adding PCSK9 inhibitors to statins would prevent 2.9 million more heart attacks and strokes compared with adding Zetia (ezetimibe), another type of medication that blocks the production of cholesterol by the liver.
But the PCSK9 inhibitor class is not cost-effective based on a threshold of $100,000 for each life year gained, the study authors contend. They found that you would have to spend $450,000 per year to get one extra year of life per year.
"The price would have to be between $4,000 and $5,000 [per year] for it to be cost-effective," said Bibbins-Domingo. "If you look in other countries, in Europe, for example, that is in fact where this drug is priced."
Dr. Josh Ofman, senior vice president of global value, access and policy at Amgen Inc., the maker of Repatha, took issue with the findings. "We think that their model is deeply flawed," he said.
The study was based a 3 percent per-year rate of heart attacks and strokes, while other studies use much higher rates -- more than three times higher -- based on "real-world" data, Ofman said. The study is modeling a population that's not having many heart attacks and strokes, he said.
Ofman also questioned the threshold for determining cost-effectiveness that the UCSF researchers used. He said other organizations use a minimum of $150,000 per quality-adjusted life-year saved.
QUESTION
See Answer
As for the price differential between the United States and Europe, Ofman cited many factors, from government price controls to how those countries price these drugs.
Amgen isn't alone in its criticism of how these medicines are valued. Earlier this month, several national provider and payer groups raised concerns about how the PCSK9 inhibitors are valued in a letter to the nonprofit Institute for Clinical and Economic Review, which assesses the value of new medicines.
More than a dozen organizations, including the National Forum for Heart Disease & Stroke Prevention, the American Pharmacists Association Foundation and the American Society for Preventive Cardiology, signed the letter citing concerns ranging from the types of patients that could benefit from these drugs to the importance of preventing heart attacks and strokes -- not just deaths.
"The big controversy about all these types of analyses is what we're willing to value a patient's year of life at," Ofman said.
The new study was published in the Aug. 22/29 issue of the Journal of the American Medical Association.

Copyright © 2017 HealthDay. All rights reserved.
From
Health Solutions
From Our Sponsors
Health Solutions
From Our Sponsors
References
SOURCES: Kirsten Bibbins-Domingo, M.D., professor, medicine, epidemiology and biostatistics, University of California, San Francisco; Kim Allan Williams, M.D., chief, cardiology, Rush University Medical Center, Chicago; Josh Ofman, M.D., senior vice president, global value, access and policy, Amgen, Inc.; Aug. 22/29, 2017, Journal of the American Medical Association