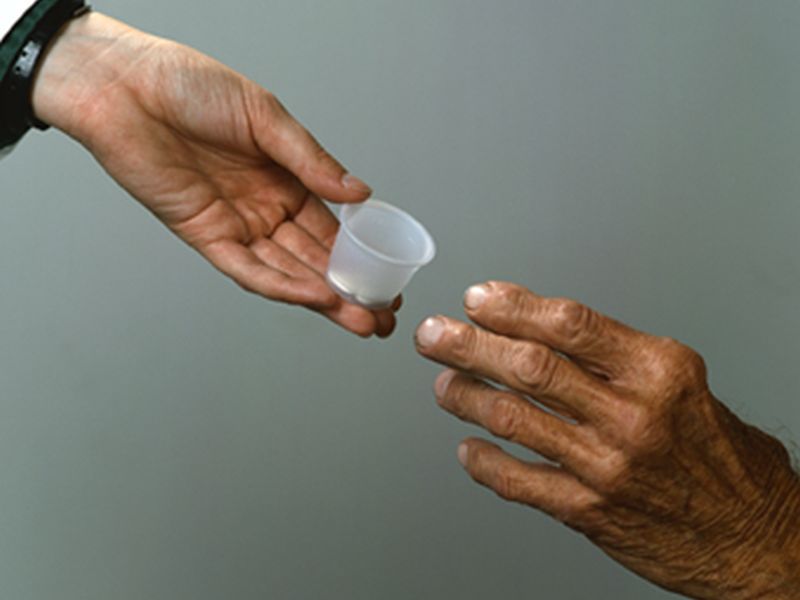 SATURDAY, Aug. 5, 2017 (HealthDay News) -- It can be tough for people with diabetes to choose appropriate over-the-counter medicines for a cold, cough or headache, a pharmacist explains.
Many of these so-called OTC drugs contain carbohydrates (including sugar) that can affect blood sugar levels, or ingredients that can interact with diabetes medications, according to Miranda Wilhelm. She is a clinical associate professor at Southern Illinois University School of Pharmacy.
But labels on OTC medicines don't list carbohydrates, she said.
Wilhelm was to present a report on the topic Saturday at the annual meeting of the American Association of Diabetes Educators, in Indianapolis.
"It's a dilemma because in some cases the carbs are so high it's equivalent to a snack," Wilhelm said in an association news release.
"On the other hand, if you actually read the ingredients, you might be afraid to take something that's safe and could help with symptoms. In other words, you may not be limited to OTC medicines that are formulated for people with diabetes, and that's surprising for most people with the condition," she said.
Wilhelm offered the following advice:
"Something that says it's safe for people with diabetes is fine, but if it doesn't address your symptoms, it's not going to help you, meaning it's medicine you don't need," Wilhelm said.
-- Robert Preidt

Copyright © 2017 HealthDay. All rights reserved.
QUESTION
See Answer
Health Solutions
From Our Sponsors
References
SOURCE: American Association of Diabetes Educators, news release, Aug. 5, 2017