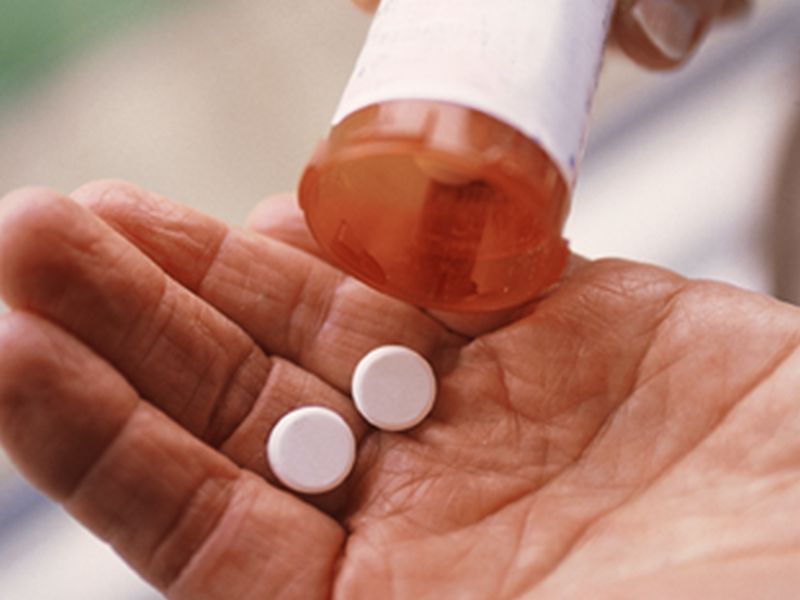 WEDNESDAY, Aug. 2, 2017 (HealthDay News) -- Stroke survivors at high risk for bleeding from drugs meant to prevent another stroke can be identified using a new scoring system, new research contends.
Many patients who have an ischemic stroke -- which occurs when a clot blocks blood flow to the brain -- are given drugs to prevent another clot. But these anti-clotting medications increase the risk of bleeding problems that can cause disability or death.
In the new report, researchers analyzed data from six large studies of people who survived a stroke or mini-stroke (transient ischemic attack). Just over 43,000 people were included in the analysis. Of those, 1,530 had a major bleeding event -- defined as bleeding within the skull or that led to death, a hospital stay or disability.
The risk of such an event was 1.9 percent in the first year and 4.6 percent over three years, the investigators found.
To predict which patients were most likely to have a major bleeding event, the researchers used 10 factors to create a risk-scoring system.
These risk factors include being male; smoking; taking aspirin with or without dipyridamole or taking aspirin-clopidogrel; a high stroke disability score; prior stroke; high blood pressure; low weight; old age; Asian ethnicity; and diabetes.
Age was the biggest predictor of a patient's risk. The likelihood of bleeding ranged from 2 percent among 45- to 55-year-olds with no other risk factors to more than 10 percent for 75- to 85-year-olds with several risk factors, the findings showed.
"The increasing risk of bleeding with older age seems particularly important given the rising number of elderly people with a stroke or [mini-stroke]," said study author Dr. Nina Hilkens, of University Medical Center Utrecht in the Netherlands.
About 30 percent of strokes occur in people over 80 years of age, Hilkens noted in a news release from the American Academy of Neurology.
"While the model may help identify people at high risk of major bleeding, it does not aim to guide treatment choices for antiplatelet [anti-clotting] drugs, as the risk of bleeding should always be balanced against the risk of recurrent stroke," Hilkens said.
The report was published online Aug. 2 in the journal Neurology.
-- Robert Preidt

Copyright © 2017 HealthDay. All rights reserved.
SLIDESHOW
See Slideshow
Health Solutions From Our Sponsors
References
SOURCE: American Academy of Neurology, news release, Aug. 2, 2017