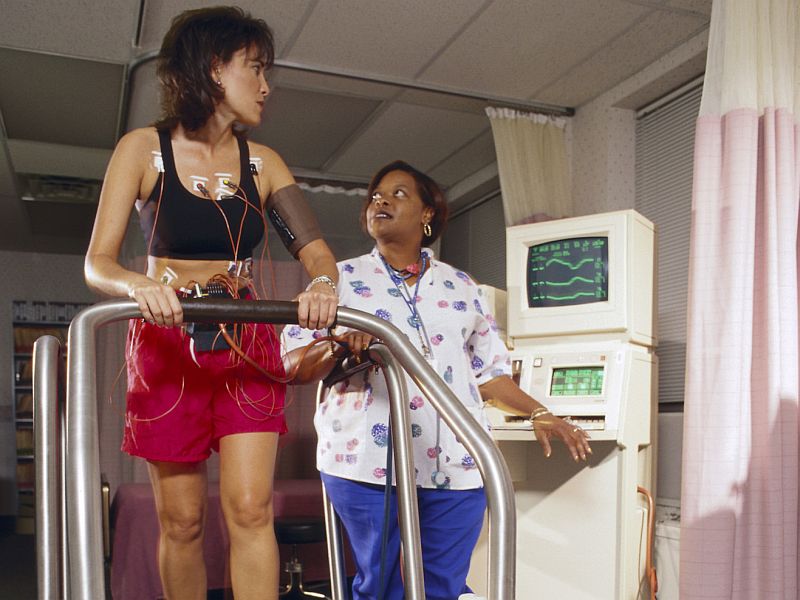 FRIDAY, April 7, 2017 (HealthDay News) -- Sometimes the treatment for heart problems may be more aggressive than it needs to be, according to Consumer Reports.
Heart disease requires emergency medical attention when someone is having active symptoms, such as chest pain and shortness of breath. But excessive heart screening tests associated with false alarms can cause unnecessary anxiety and lead to a series of costly and risky procedures, the new report stated.
Overtreatment for heart disease can lead to complications and worse outcomes, cautioned Dr. Marvin Lipman, the chief medical adviser at Consumer Reports.
Low-risk patients with no worrisome symptoms who've been told they should undergo certain heart-screening tests should speak up and ask their doctor why these tests are necessary, he advised.
"If you don't get a satisfactory answer, politely decline it or ask for a second opinion," Lipman said in a news release from the organization.
The following is a list of heart tests and who would most likely benefit from them, according to Consumer Reports:
The report was published online April 6, and is in the May print issue of Consumer Reports.
-- Mary Elizabeth Dallas

Copyright © 2017 HealthDay. All rights reserved.
CONTINUE SCROLLING FOR NEXT NEWS ARTICLE
IMAGES
Browse through our medical image collection to see illustrations of human anatomy and physiology
See Images
Health Solutions
From Our Sponsors
References
SOURCE: Consumer Reports , news release, April 6, 2017