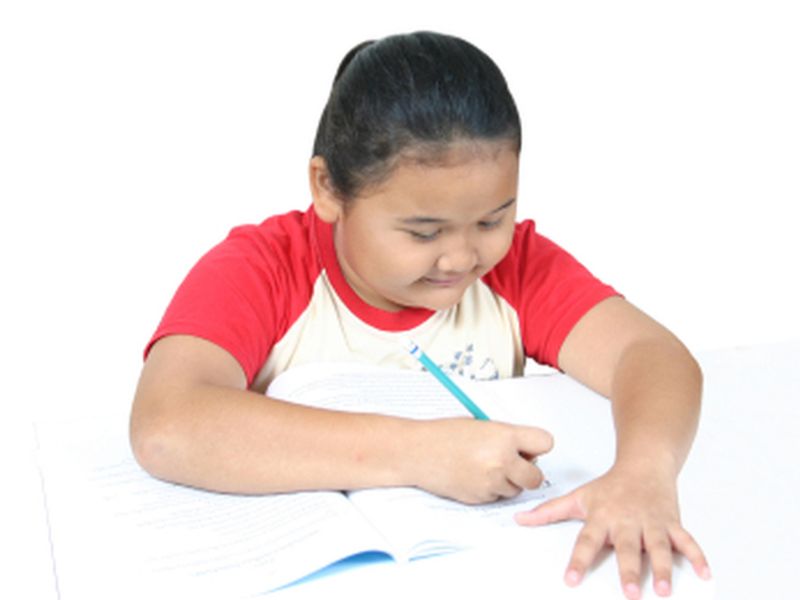 By Alan Mozes
HealthDay Reporter
MONDAY, March 6, 2017 (HealthDay News) -- Obese girls may face a significantly higher risk for developing allergies, a new study suggests.
But the researchers found the opposite was true for obese boys: They may actually face a slightly diminished risk for asthma, food allergies and eczema when compared to normal-weight boys.
"We found a direct increase in the number of atopic [allergic] diseases associated with obesity in urban female children and teenagers, but not in males," said study co-author Dr. Sairaman Nagarajan. He's a resident physician in the department of pediatrics at SUNY Downstate Medical Center in New York City.
"These results were highly significant, even after adjusting for the effects of age and race," he said.
Nagarajan and his colleagues were scheduled to present their findings Monday at the annual meeting of the American Academy of Allergy, Asthma & Immunology (AAAAI), in Atlanta.
Their investigation focused on 113 children (45 percent girls, 55 percent boys), about a quarter of whom were obese.
All the children lived in Brooklyn, N.Y., and were on average between the ages of 8 and 9. Allergies aside, all were deemed to be relatively healthy.
Medical histories were taken to assess for a range of allergic conditions, including asthma, food allergies, hay fever and/or eczema. The children were then given allergy scores, with those struggling with more allergic conditions getting higher scores.
The researchers found that obese girls had allergy scores higher than normal-weight girls: 4 vs. 2.6.
In contrast, obese boys were found to have slightly lower allergy scores than normal-weight boys: 3 vs. 3.4.
The upshot, said Nagarajan, is the possibility "that lifestyle modification therapies and exercise and diet programs may be specifically beneficial to urban obese girls."
But why?
"We hypothesize that there are hormonal differences causing girls to have higher atopy [allergies]," said Nagarajan.
For example, he pointed to the possibility that higher adrenal sex hormone levels found among girls may predispose them to a higher risk for both becoming obese and also for having a stronger overall inflammatory response.
This, Nagarajan said, may "[cause] them to react to things non-obese females wouldn't have."
Still, the study wasn't designed to prove that obesity caused the allergies, and the research team acknowledged that more study is needed.
That point was echoed by Dr. James Baker Jr., CEO and chief medical officer Food Allergy Research & Education (FARE), an allergy information organization.
"These appear to be preliminary findings," Baker said, "and really need to be validated in a larger, prospective study to understand their significance."
Dr. Jay Lieberman, an assistant professor of pediatrics with the University of Tennessee Health Science Center, and LeBonheur Children's Hospital in Memphis, agreed.
"Overall, I am not too surprised by these findings," he said, adding that many studies have suggested "that the obesity effect on allergic diseases may be more pronounced in females rather than males."
"There are many theories as to why," Lieberman added. "The main theory is the role that hormones -- estrogen, estradiol, progesterone, etcetera -- may play [a role] in driving allergies, and that hormonal levels may be imbalanced in obese patients. And, thus, females with obesity are more prone to allergies than obese males, who do not produce these hormones at levels that females do."
Still, Lieberman cautioned that "one must take into account that this was a retrospective study on a relatively small sample of children." Thus, the results must be taken with a grain of salt, meaning the findings could very well be due to chance, he said.
Research presented at meetings should be considered preliminary until published in a peer-reviewed journal.

Copyright © 2017 HealthDay. All rights reserved.
QUESTION
See Answer
Health Solutions
From Our Sponsors
References
SOURCES: Sairaman Nagarajan, M.D., MPH, resident physician, department of pediatrics, SUNY Downstate Medical Center, New York City; Jay Lieberman, M.D., assistant professor, pediatrics, University of Tennessee Health Science Center and LeBonheur Children's Hospital, Memphis; James Baker Jr., M.D., CEO and chief medical officer, Food Allergy Research & Education; March 6, 2017, presentation, American Academy of Allergy, Asthma & Immunology meeting, Atlanta