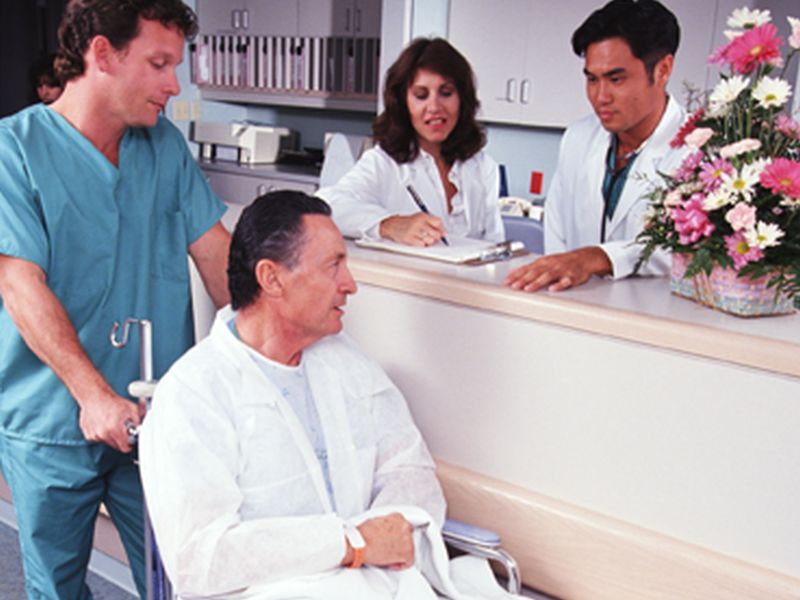 MONDAY, Feb. 6, 2017 (HealthDay News) -- U.S. patients with a common heart rhythm disorder called atrial fibrillation (AFib) are ending up in the hospital more often than before, a new study says.
The good news is that they're surviving more, too.
"The more intensive and costly inpatient care that we're providing for AFib recently is associated with decreasing rates of readmission and both short- and longer-term death rates," study first author Dr. James Freeman said in a Yale University news release. He is an assistant professor of medicine (cardiology) at the school.
Freeman noted that use of several newer treatments increased during the study period, including catheter ablation and medications. The use of ablation, which involves burning or freezing specific areas of the heart, rose along with improvements in hospitalizations and death rates.
Atrial fibrillation -- marked by electrical irregularities that prompt the heart to beat abnormally -- can boost the risk of blood clotting and stroke. It affects at least 2.7 million Americans and is the second most common heart condition.
Freeman's team looked at 1999-2013 Medicare data on patients 65 and older with atrial fibrillation. During that time, hospitalizations rose nearly 1 percent a year. There was also a significant increase in the cost of hospital stays for these patients.
However, the 30-day hospital readmission rate went down. Death rates in the 30 days following a hospital stay also dropped, as did death rates in the year after a hospital stay, the study showed.
The study was published in the journal Circulation.
-- Robert Preidt

Copyright © 2017 HealthDay. All rights reserved.
SLIDESHOW
Heart Disease: Causes of a Heart Attack See Slideshow
Health Solutions
From Our Sponsors
References
SOURCE: Yale University, news release, Feb. 2, 2017
CONTINUE SCROLLING FOR RELATED SLIDESHOW