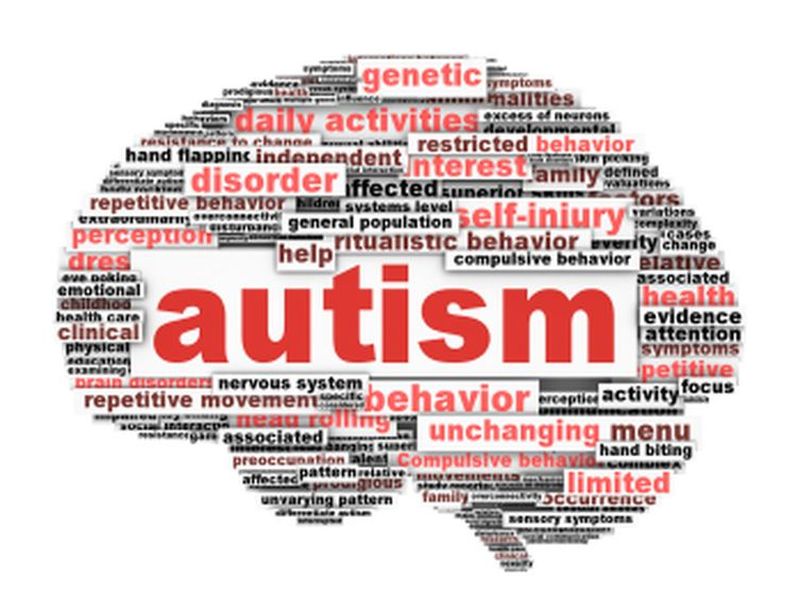 FRIDAY, Feb. 3, 2017 (HealthDay News) -- Complications that occur late in pregnancy or during delivery may slightly raise a child's risk for autism, a new study suggests.
Researchers found that infants who were exposed to maternal high blood pressure during pregnancy -- a condition called pre-eclampsia -- were at higher odds for developing an autism disorder. So were children who experienced oxygen deprivation at birth (asphyxia), or those who faced other problems around the time of delivery.
However, the study wasn't able to prove cause-and-effect, and one autism expert stressed that the findings shouldn't unduly worry most women.
In absolute terms, "the risk of an autism spectrum disorder was still exceedingly low among women who had one or more pregnancy complications," said Dr. Andrew Adesman. He's chief of developmental and behavioral pediatrics at Cohen Children's Medical Center in New Hyde Park, N.Y.
He noted that "one-third of the women in this study had at least one pregnancy complication and yet 98 percent of these complicated pregnancies did not result in a child with an autism spectrum disorder."
The new study was led by Dr. Darios Getahun of the Kaiser Permanente Southern California Department of Research & Evaluation in Pasadena, Calif.
His team tracked the electronic health records of almost 600,000 children born in Southern California between 1991 and 2009. Of the 6,255 who were diagnosed with autism, 37 percent had experienced complications right before or during birth.
The study's authors calculated that children who faced complications while in the womb later in pregnancy -- before labor started -- have a 22 percent greater risk for autism. And children who experienced a complication during delivery have a 10 percent higher risk for autism, Getahun's group said.
Experiencing complications both before birth and during delivery upped the risk even more, the study showed. Children in that category had a 44 percent greater risk for being diagnosed with autism than children who do not face these problems, the study found.
The findings held "even after adjusting for factors such as gestational age at birth and a mother's age, race and education," Getahun said in a Kaiser news release.
Other complications that increased children's risk for autism included premature separation of the placenta from the uterus, being in a breech or sideways (transverse) fetal presentation and having a prolapsed or exposed umbilical cord.
But Adesman stressed that even though a complication in pregnancy or delivery raised the risk of an autism spectrum disorder slightly, the absolute risk to any one baby is still low.
"Although pregnancy complications should be minimized as much as possible, we don't need to worry pregnant women or young mothers about the risk of having a child with an autism spectrum disorder just because they had one or more complications during their pregnancy," he said.
Alycia Halladay is chief science officer at the Autism Science Foundation. She believes the study "adds to a growing literature" linking obstetrical complications to autism.
Since early detection and treatment are crucial to improved outcomes, "all children, but especially those at elevated risk, should be screened for autism at 18 and 24 months and followed closely throughout development to ensure they receive the services and interventions they need as soon as possible," Halladay said.
The findings were published Jan. 31 in the American Journal of Perinatology.
-- Mary Elizabeth Dallas

Copyright © 2017 HealthDay. All rights reserved.
QUESTION
See Answer
Health Solutions From Our Sponsors
References
SOURCES: Andrew Adesman, M.D., chief, developmental and behavioral pediatrics, Cohen Children's Medical Center, New Hyde Park, N.Y.; Alycia Halladay, Ph.D., chief science officer, Autism Science Foundation: Kaiser Permanente, news release, Jan. 31, 2017